Latino Expansion For Total Life Changes Credited To New Vision And Leadership
February 28, 2017
By Nicole Dunkley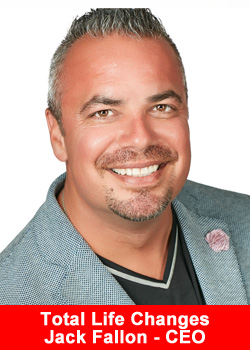 Total Life Changes is a debt-free, Michigan-based company with a very diverse group of Independent Business Owners representing many cultures, countries and nationalities. Over eight years ago, top leadership within Total Life Changes introduced the products and the opportunity in over twelve Latin American countries.
Some organizational changes in 2016 led to some misperceptions in the field. In the past five months, Total Life Changes' founder and CEO, Jack Fallon along with his long-time friend and business partner, C.O.O John Licari made some strategical moves with corporate staff members and appointed several long-term employees into new positions.
The result has led to a stronger commitment to the Latin American market and an increase in interest among long-time network marketing leaders.
Since that time, TLC has continued to develop the Iaso® brand of products to include a diverse and attractive product portfolio matched with a hybrid binary system that allows IBOs of TLC to be compensated quickly for introducing new customers to our products and business opportunity. Find out why so many are saying, "It really is different over here."
The results of these recent changes have generated quite a buzz in the network marketing industry. Many leaders that separated from Total Life Changes for another opportunity are questioning their decision as new leaders have arrived with great enthusiasm and incredible success. Global Marketing Director Ana Cantera and husband, Global Marketing Director Julio Lama continue to lead by example, hosting meetings, calls and traveling to corporate events to train other networkers and share their enthusiasm for the vision of the company.
Regional Director, Alexander Morales has continued to maintain his dedication to this movement. Alexander has partnered with his former mentor's children. The late Fred Herzog is survived by his children, both of which attended the Unified Event in Medellín, Colombia. Fred Herzog Jr. has been cleared to pick up where his father left off. Fred Sr. left quite a legacy and Fred Jr. expressed his excitement and willingness to continue to share the TLC opportunity and impact the lives of thousands of families.
TLC Executive Ambassador, Stormy Wellington has played a key role in attracting very successful network marketers and introducing them to TLC's products and business opportunity. New National Marketing Director, Francisco Vazquez and new Global Marketing Directors, Luis Ventura and his wife Fernanda Vera Salvatierra are making quite an impact, building international teams.
This news has spread like wildfire across Latin America and the United States. Francisco and Luis recently announced their mission for 2017 at an International event held in Medellín, Colombia: "Each of us will generate 50 new National Marketing Directors this year. We are hosting home parties in the United States, attending local events hosted by our partners and we are also traveling to all the corporate events to ensure that our message is clear and that our goals are met," says Luis Ventura.
Francisco Vasquez, Luis Ventura and his wife Fernanda Vera Salvatierra reached their new ranks on Thursday, March 23, 2017. The excitement of this news was witnessed across all social media. Hundreds of Total Life Changes' IBOs were posting and commenting on their excitement for their newly reached rank. There is tremendous momentum in Total Life Changes.
Each week there is a strong increase in the number of customers and new affiliates from Asia, Europe, Latin America and the United States. Sales numbers continue to increase and there are no signs of decline. Regional events continue to spark interest and are providing opportunities for Total Life Changes to introduce and release brand new products to their diverse portfolio of weight loss, beauty, coffee and skin care products.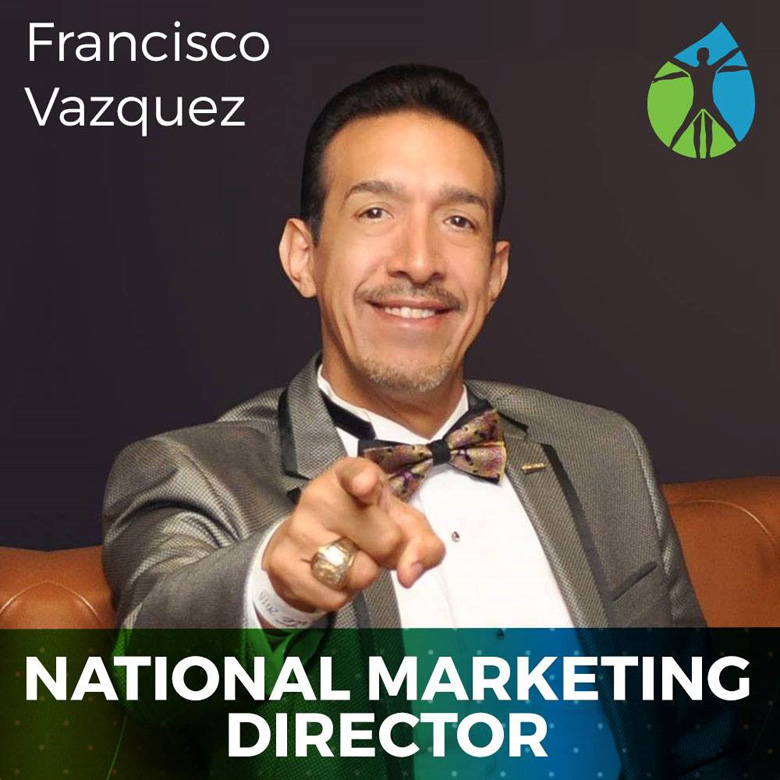 Total Life Changes® offers a diverse product portfolio of health, wellness and beauty products. President and newly named, Tea Executive Officer, Jack Fallon created TLC over 16 years ago with a single product: NutraBurst®.
Since that time, TLC has continued to develop the Iaso® brand of products to include a diverse and attractive product portfolio matched with a hybrid binary system that allows IBOs of TLC to be compensated quickly for introducing new customers to our products and business opportunity. Find out why so many are saying, "It really is different over here."