Who Is The Top Network Marketing Coach In 2017
February 13, 2017
By Team Business For Home
On social media thousands if not ten thousands present them self as a Life Coach, Success Coach, Network Marketing Coach, Sales Coach, Direct Sales Coach or Internet coach, targeting network marketers.
Often they sell their own books, or online courses. Many of them had limited success in network marketing…
In Network Marketing we have only a few real generic coaches, trainers who do not go after prospects with the objective to sign them up for their own network marketing business.
Excellent generic trainers like Eric Worre, Todd Falcone, or John Maxwell, but there are more.
Many network marketing companies have awesome in-house coaches, often top earners, however they preach for their own troops.
Who is your network marketing or business coach? Who are you following and getting directions from? Who do you nominate and vote for? You can nominate your company in-house trainer or a generic network marketing – business coach.
Please comment below (Scroll down).
The objective of this poll is to separate self-proclaimed coaches from real successful trainers 🙂 Voting for Tarun Gupta is terminated as twice is tried to bring in Fraud votes. Do not mess up with the score keepers….
HOW TO VOTE:
1. Open the Direct Selling News App or download the Free App here
2. Open Menu in the App (Left hand corner)
3. Go to Currrent Poll
4. Select your trainer and push the vote button 🙂
This poll closes 15 March (11 pm Central European Time)
The Top 16 (Votes in Real time)
After 5,718 votes:
1,833 votes
1,704 votes
463 votes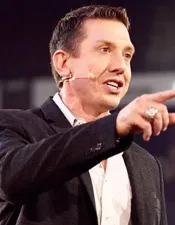 443 votes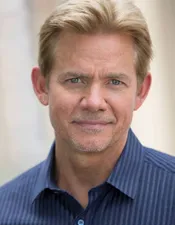 308 votes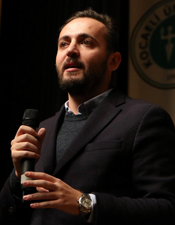 283 votes
182 votes
107 votes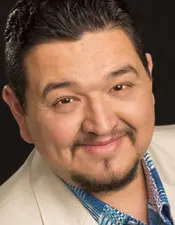 88 votes
56 votes
50 votes
32 votes
20 votes
20 votes
17 votes
16 votes
All nominees with votes:
Rob Sperry – USA (32.06%, 1833 votes)
Luis Arriaza – USA (29.80%, 1704 votes)
James Yates (8.10%, 463 votes)
Matt Morris – USA (7.75%, 443 votes)
Tim Sales – USA (5.39%, 308 votes)
Enes Olgun – Turkey (4.95%, 283 votes)
Simon Chan – USA (3.18%, 182 votes)
Eric Worre – USA (1.87%, 107 votes)
Armand Puyolt (1.54%, 88 votes)
Johnnie Green – USA (0.98%, 56 votes)
Anthony Powell (0.87%, 50 votes)
Ramin Mesgarlou – Canada (0.56%, 32 votes)
Bob Proctor – USA (0.35%, 20 votes)
Stefania Lo Gatto – Italy (0.35%, 20 votes)
Alex Morton (0.30%, 17 votes)
John C. Maxwell – USA (0.28%, 16 votes)
Ray Higdon – USA (0.24%, 14 votes)
Les Brown – USA (0.23%, 13 votes)
Brian Tracy (0.21%, 12 votes)
Randy Gage – USA (0.12%, 7 votes)
Todd Falcone – USA (0.10%, 6 votes)
Amani Zein – Canada (0.10%, 6 votes)
Bob Heilig (0.09%, 5 votes)
Brian Carruthers (0.09%, 5 votes)
Richard Bliss Brooke (0.07%, 4 votes)
Tom Chenault (0.07%, 4 votes)
Eric Thomas (0.05%, 3 votes)
Darren Hardy (0.05%, 3 votes)
Troy Dooly (0.05%, 3 votes)
Sven Goebel (0.05%, 3 votes)
Randy Schroeder (0.03%, 2 votes)
Dale Calvert (0.03%, 2 votes)
Jack Canfield (0.02%, 1 votes)
Marina Worre (0.02%, 1 votes)
Lisa Grossmann – USA (0.02%, 1 votes)
Chris Widener (0.02%, 1 votes)
Total voters: 5718