AdvoCare Distributors File Lawsuit
March 13, 2017
By Team Business For Home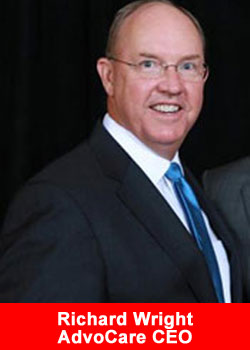 According to USA – based magazine The Dallas News 2 former distributors of nutritional supplements from AdvoCare filed suit this week in federal court claiming they lost thousands of dollars in the deal and alleging that the sales program is essentially a pyramid scheme:
Lisa Ranieri of Virginia and Megan Cornelius of California said they each "lost thousands of dollars trying to be a successful distributor," according to the suit, filed in the Northern District of Texas.
Lindsay Bomar, an AdvoCare spokeswoman, said the company "unequivocally [is] not operating a pyramid scheme."
"We vehemently dispute all of the claims" about the product and the business model. AdvoCare, a big supporter of NASCAR racing, sells nutritional and weight-loss supplements through direct marketing. That's a business model in which distributors are paid in part based on what they sell and in part based on product sold by recruits they bring in.
In a pyramid scheme, which is illegal, financial success relies almost entirely on bringing new people in.
Ranieri joined AdvoCare as a distributor in 2007 and paid AdvoCare between $20,000 and $25,000 in fees and product purchases between 2007 and January 2016, according to the suit.
While serving as a distributor, "Ranieri received approximately $5,000 in payments from AdvoCare," the suit said.
Ranieri was "unable to make many retail sales, and she lost money in the AdvoCare scheme even considering retail sales," the suit said.
AdvoCare terminated Ranieri for failure to pay annual fees in or about January 2016.
Cornelius joined AdvoCare as a distributor in February 2014 and paid AdvoCare about $12,000 in fees and product purchases between February 2014 and February 2016, the suit said.
She received about $3,000 from AdvoCare over this same period, the suit said. She eventually was "locked out" of the Web site she used to sell the product.
In the suit, the former distributors note that AdvoCare says it has more than 600,000 distributors, "but the vast majority of AdvoCare's Distributors lose money."
According to AdvoCare's 2015 income disclosure statement, AdvoCare paid 71.5 percent of its distributors nothing in 2015. It paid 93 percent of its distributors $500 or less.
Bomar said she could not comment on the specifics of the two cases but said the company offers to repurchase at full price product that a distributor cannot sell.
Also, she said that before the company changed its policy last year, the only way to get product discounts was to sign up as a distributor. She said some consumers who mainly wanted to use the product, but not turn it into a sales business, are included in the income disclosure statement.
The company has since created a category of "preferred" customers who can get discounts without becoming distributors.
Also, she said distributors' compensation is totally based on the amount of product sold. Merely bringing in a new recruit does not change the distributors' compensation, she said.
AdvoCare's Facebook page features popular athletes. Dallas Cowboys tight end Jason Witten is listed as an "endorser," and New Orleans Saints quarterback Drew Brees is listed as its "official national spokesperson."
Yet this is not the first time the company's business model has been called into question. Last March, ESPN the Magazine noted that of 154,000 distributors active in 2014 only 2,800 earned more than $10,000 over the course of the year. Just over 300 earned more than $100,000, according to that article.
Bomar said the company also took issue with the ESPN article and is still in discussions with the publication "about their reporting."
"The handful of people interviewed by ESPN, many anonymously, do not represent the almost one million customers and distributors who happily use AdvoCare products daily and proudly support our business," the company said.