Avon General Counsel And Compliance Chief Set To Retire
March 24, 2017
By Nicole Dunkley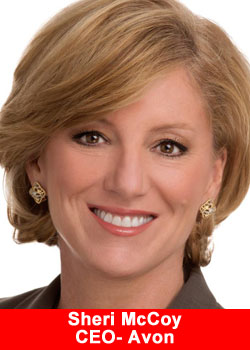 Avon Products is on the hunt for a new general counsel and chief ethics and compliance officer.
The man who currently holds those titles, Jeff Benjamin, is retiring from the beauty company. He will step down when Avon names a successor. Benjamin came on board in 2012, as the cosmetics maker faced a federal investigation into bribery allegations related to its China business.
The charges were settled in 2014, with Avon agreeing to pay a total of $135 million to the U.S. Department of Justice and the Securities and Exchange Commission.
"With the announcement of Jeff's retirement, in the coming months we will be working to ensure a smooth transition to a new General Counsel & Chief Ethics and Compliance Officer," said Sheri McCoy, Avon Products CEO. "I would like to thank Jeff for his counsel and support throughout the past four and a half years, and I wish him and his family good health and happiness."
Before joining Avon, Benjamin spent 37 years with Novartis Corp., the U.S. division of Swiss drug maker Novartis AG, taking on a variety of general counsel roles. He also held the position of chief ethics and compliance officer at Novartis beginning in 1997.
Benjamin's successor will join the Avon Products team in the United Kingdom, where the company transitioned its corporate headquarters earlier this year. The move is part of a three-year plan to reverse declining sales at the beauty company, which recently spun off its North American business in a deal with private equity firm Cerberus Capital Management.
About Avon Products, Inc.
Avon is the company that for more than 125 years has stood for beauty, innovation, optimism and, above all, for women. With nearly $9 billion in annual revenue, Avon products are sold through 6 million active independent Avon Sales Representatives worldwide.
Avon products include color cosmetics, skincare, fragrance, and fashion and home, featuring such well-recognized brand names as Avon Color, ANEW, Avon Care, Skin-So-Soft, and Advance Techniques.