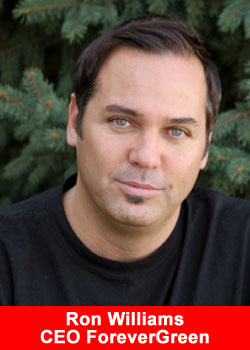 ForeverGreen Forecasts 10% Growth For 2017
March 3, 2017
ForeverGreen Worldwide Corporation (FVRG), a leader in the direct marketing industry and provider of unique health-centered products, announced today that in a series of cost cutting initiatives that began at the end of last year, ForeverGreen has embarked on a restructuring exercise to cut expenses and improve productivity.
The company has lowered its fixed costs by about 30% while revenues remain stable. The company anticipates 10%+ growth during 2017, with improved net margins.
These were necessary steps as the company focuses on delivering higher levels of earnings growth to investors. To this end we have become much more efficient and believe that we can maintain profitability on a monthly basis moving forward.
We have also moved some key management into positions that better fit their skill sets.
Our growth trends for both revenue and earnings are expected to accelerate. This will be a result of growth in Asia and Europe as well as the launches of two new product lines, Prodigy-5 and FrequenSea Pro.
We will also be engaging in a more proactive and transparent relationship with our stakeholders moving forward. The results of our efforts will be felt almost immediately, commented Rick Redford, Chief Operating Officer of ForeverGreen.
About ForeverGreen
ForeverGreen Worldwide Corporation develops, manufactures and distributes an expansive line of all natural whole foods and products to North America, Australia, Europe, Asia, Africa and South America, including their new global Xpress offering Prodigy-5. Additional products include PowerStrips, SolarStrips and BeautyStrips.
They also offer their North America weight-management line Ketopia, along with FrequenSea, a whole-food beverage with industry exclusive marine phytoplankton, immune support and weight management products, and Pulse-8 powdered L-arginine formula. For more information on ForeverGreen's products, visit www.forevergreen.org
Get more information, facts and figures about ForeverGreen, click here for the ForeverGreen overview.