Javita Awarded With Graphic Design USA Award
March 17, 2017
By Team Business For Home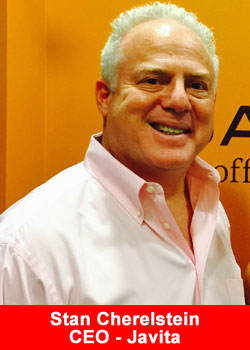 Javita International has again been acknowledged for its outstanding creative and marketing efforts, this time being recognized for the package design of its ActiveBlendzTM product line.
Javita received the honor from Graphic Design USA in the 2017 Graphic Design Awards in the category of Packaging.
ActiveBlendz is Javita's superior, one-of-a-kind, herb-infused fruit beverages. The ActiveBlendz line includes five beverages: Fiber+, Control, Rush, Defend and Flex.
This year's entries for the Graphic Design Awards topped 2,000 and a highly selective top 15 percent were recognized with awards.
Javita is honored to have been selected for this prestigious award.
"We know that we are creating something special here at Javita – and our brand materials have always been proof of that," says Darryl Anderson, Javita's VP of Marketing and Communications.
"This latest recognition of our ActiveBlendz packaging [following our Platinum AVA Digital awards] is exactly what we expect from our team's efforts and is a true testament to what it means to create a world-class brand."
Graphic Design USA has sponsored areas of excellence for creative professionals for over fifty years. The American Graphic Design Awards is the original competition of its kind and open to the community, including ad agencies, freelancers, design firms and more.
These awards recognize various projects across the entire suite of creative media, such as print, point of purchase and internet.
ActiveBlendz transforms a boring, ordinary bottle of water into a delicious, thirst-quenching fruit beverage. Light, refreshing and flavorful, ActiveBlendz helps you control your blood sugar, weight and appetite; defend your overall health, feel natural, sustained energy and flex your joints.
About Javita
Javita, with global headquarters in Boca Raton, Florida, is a company committed to changing the lives of millions of people by bringing together healthy, unique, great tasting products and an incredible business opportunity that can enhance people's lives – one cup at a time.
The company has offices and warehouses in North America, Europe and Asia and does business in more than 30 countries globally.
For more information visit, Javita.com