Mannatech Brings TruHealth Fat-Loss System To Europe
March 14, 2017
By Team Business For Home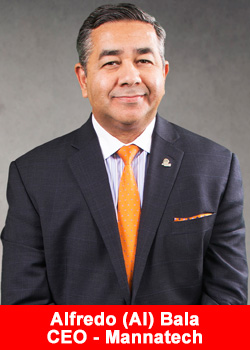 Mannatech, Incorporated (NASDAQ: MTEX), a global health and wellness company – Triple A Classified opportunity by Business For Home – committed to transforming lives to make a better world, today launched its natural, plant-based TruHealth Weight-Loss System, to the European market.
This breakthrough technology helps support healthy weight loss in order to help adults stay fit and transform their bodies from the inside out.1
This groundbreaking system offers three health and wellness products based on the company's innovative glyconutritional technology. A thorough, 30-day program accompanies these products to support customers through a specialised nutrition and fitness transformation. This system combines beneficial, whole food diet recommendations with naturally sourced supplements and exercise to help support healthy weight loss for 30 days and beyond.
"Nearly all other companies and products focus on simple weight loss," said Dr. Steve Nugent, Mannatech's Senior Global Wellness Director and Chairman of the Mannatech Global Scientific Advisory Board.
"This approach is too simplistic and may lead to an unhealthy body image. It typically encourages an unbalanced diet, provides unsustainable results and can involve the loss of lean muscle. Mannatech is leading a new weight loss charge by focusing on targeted weight loss and maintaining, if not increasing, muscle mass.
Our system proves that it is not just about scale weight; it is about losing inches and getting truly healthy. We believe that you'll look better and feel better with our revolutionary approach."
Mannatech's TruHealth System is comprised of three products to help support and nourish the body in order to lose weight in a safe and sustainable way.
TruPLENISHTM is a complete meal replacement drink full of vitamins, minerals, glyconutrients and more than 20 grams of plant-based protein. It also comes in delicious chocolate and vanilla flavors.
TruPURETM Slimsticks are an innovative nutritional drink mix, formulated with natural ingredients and vitamin B6, shown to support energy metabolism.2
TruSHAPETM Herbal Food Supplement capsules provide Capsicum extract to promote weight loss for a healthier and leaner looking physique.
"We are thrilled to bring the TruHealth System to Europe," said Mannatech CEO and President, Alfredo "Al" Bala. "I personally have experienced incredible results from this programme, and I am excited that we can now provide these same great plant-based products to our European customers."
"I personally have experienced incredible results from this programme, and I am excited that we can now provide these same great plant-based products to our European customers."
The TruHealth Weight-Loss System is now available for purchase in the United Kingdom, Spain, Germany, Netherlands, Norway, Sweden, Ireland, Austria, Estonia, Finland and Czech Republic.
To begin changing your life or the lives of those around you, please visit Mannatech.com.
1 When taken in conjunction with a reduced calorie diet and regular exercise.
2 When one TruPURE slimstick is taken per day in conjunction with the TruHealth system recommendations (i.e., plentiful water intake, intake of healthy foods, elimination or low intake of processed foods, alcohol, caffeine, etc.)
About Mannatech
Mannatech, Incorporated, offers a profound wellness experience that makes a difference in the lives of people across the world. Through its innovative Glyconutrition products, Mannatech changes lives, providing an unprecedented level of natural wellness, freedom and purpose.
With more than 20 years of experience and operations in more than 26 markets, Mannatech is committed to changing lives. For more information, visit Mannatech.com.