QNET Has Big Plans For India But Needs Clear-Cut Norms For Direct Seling
March 6, 2017
By Team Business For Home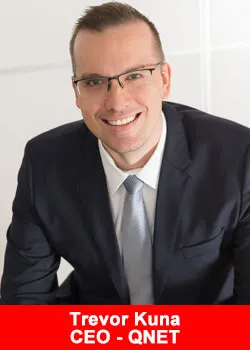 Global direct selling major QNet says it has big plans for India but needs clear-cut norms that differentiate genuine direct-sellers from those involved in illicit investment schemes.
Malaysia-based QNet's Global CEO Trevor Kuna emphasised that it sells products and services and not into investment business and said it has been paying all its taxes and all their payments have been made after deduction of taxes and that too through non-cash modes with full documentation and transparency.
The group and its Indian franchisee has been facing several legal cases in India and has been accused of indulging in fraudulent business activities — the charges which it has been refuting consistently.
We do have big plans for India, but like many other companies we are waiting and watching how the implementation of the guidelines unfolds on the ground, Kuna said in an email interview from Malaysia.
Amid persisting concerns over direct selling activities, the government last year came out with draft guidelines for such business with the aim to protect the consumers' interest. On various occasions, certain direct selling companies, including QNet, have come under the scanner of government agencies for alleged malpractices.
The draft guidelines are a good first step, but we have a long way to go before we can compare with these international laws.
The need of the hour is to formulate clear-cut laws to govern the direct selling industry in India which has been generating large scale self-employment, Kuna said. Further, he said there is still no protection for genuine direct selling companies from the application of the Prize Chits and Money Circulation (banning) Act or other investment- related acts. It has been alleged that QNet had perpetrated fraudulent activities and a case is going in the court.
Now that the chargesheet has been filed in the case in Mumbai and the matter will formally be heard in court, we will be able to prove beyond doubt the genuine character of our business model,
Kuna said.
Betting big on Indian markets, he said, QNet has always recognised the potential of this market. Despite multiple hurdles over the years due to lack of legislation and awareness we have stood by our commitment to all stakeholders in the Indian market.
I believe that the true potential for direct selling in India is yet to be realised. India is one of our top 5 markets and we are here for the long term, and seek a sustainable future.
He expressed confidence that the new Direct Selling Guidelines will help improve the business environment and make it viable for direct selling companies and direct sellers to do fair business and in the long run ambiguity surrounding this industry will finally be clarified.
This is a very exciting time to be in the Indian market. India is part of the 'billion-dollar club' in the direct selling industry having generated approximately $1.18 billion in revenues in 2015, he said. Kuna also said that QNet has not been banned in any country.
In Saudi Arabia, the government issued a ban on direct selling and network marketing industry as a whole. QNet was not singled out, Kuna said.
Last December, markets regulator Sebi forwarded the complaints against QNet and its India franchisee Vihaan Direct Selling India Pvt Ltd to state government authorities in Karnataka.
QNet's business model is sound and we stand by it … No fraud company can last that long. Unfortunately, a lack of proper legislation for direct selling in India has led to many companies including us being investigated under various Acts, Kuna said. The QNet chief also pitched for having an independent self-regulating trade body under the government. On tapping the digital platforms for its business, the QNet chief said it adopted the e-commerce model way back in 1998.
All our transactions are 100 per cent digital on our e-commerce platform. We provide all distributors with a virtual office on our platform to track their orders, earnings, oversee the performance of their teams, and manage their business. We have also introduced mobile apps that allow our distributors to conduct their business on their smartphone or tablet while they are on the move, he said.
He said the direct selling business is a $183.7 billion industry globally today with more than 100 million people involved in it. In India, an estimated 40 lakh people are involved in this industry, and Indian companies here generated approximately $1.18 billion in revenues in 2015, he said. The Asia-Pacific region is responsible for 46 per cent of global direct sales, followed by the Americas (34 per cent), Europe (19 per cent) and Africa-Middle East (1 per cent), he added.