ForeverGreen – FgXpress Substantial Doubt To Continue As A Company
April 27, 2017
By Team Business For Home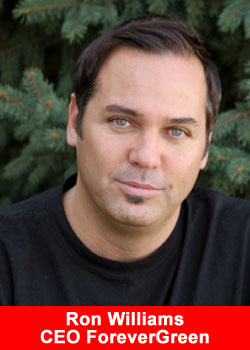 In an in-depth report, Duane Bair, research Analyst of Seeking Alpha, a not-so-friendly website for Network marketing companies, points out that ForeverGreen is running out of capital:
Duane Bair:
Almost half of the company's members left in 2016 (45.5%), marking the worst year for member retention in recent company history.

With an accumulated deficit of $42.7 million and less than $200,000 of cash on the balance sheet, the company is quickly careening toward complete insolvency.
This year (2017), the company has $1.7 million of debt coming due. Operating cash flow is negative, the balance sheet has $187,000, and the company has been unable to get financing through traditional lenders.
It should not come as a shock that management has finally disclosed that there is substantial doubt regarding their ability to continue as a going concern.
Through a series of poor management decisions and introduction of a costly compensation plan, the company has seen revenues and profits decline sharply in the past year. Top managers suggest the collapse in sales was all planned, in reality the business is on the brink of bankruptcy due to factors the company is not disclosing to investors in a forthright manner.
The increase in revenues is directly related to the increased number of members and their business.
SG&A among MLM companies is less fixed than traditional retailers and rapidly fluctuates as the distributor bases changes since the largest expenses for any MLM are distributor commissions. In 2016, the company spent $17.1 million, or 42% of revenue on these expenses.
Previously, however, the company spent a much greater amount on commissions to members. That was because, starting in 2014, the company had adopted a new commission structure that highly incentivized recruitment over the sale of actual products to real consumers. In the 2014 10-k the company stated:
During 2014, Company management made a conscious effort to invite and attract significant direct marketing leaders to our Company. This strategy has been hugely successful as evidenced by the convincing increase in revenues.
That conscious effort came in the form of a new marketing plan called FGX. In it, the company authorized massive payouts to individuals with recruiting schemes capable of signing up large swaths of people around the world. In the first year of implementation revenues increased 240% and selling expenses (commissions) increased 280%. The problem was that it squeezed margins are caused the company to post increasingly large losses for 2015 and 2016.
In 2016, with the operating deficit ballooning and financing all but cut off, the company decided to phase out the FGX compensation plan. With less incentive to recruit, many members left the company.
Almost half of the company's members left in 2016 (45.5%), marking the worst year for member retention in recent company history. Unsurprisingly, revenues also cratered, declining 40% that year. Management has not been forthright about why their business is imploding. The massive loss of members is hardly mentioned by management. Instead they explain it as a shift in focus from growth and to profitability.
Full article can be found here: https://seekingalpha.com/article/4065393-forevergreen-appears-shutting