iMarketsLive Launches iML TV – Forex Educational Solution
April 8, 2017
By Team Business For Home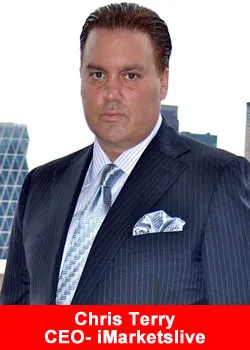 Saturday, April 1st marked a monumental day in International Markets Live, Inc. (iMarketslive) history as thousands arrived on scene at their 2017 Atlanta Regional Event.
This event played host to passionate customers and educators in the company from all over the United States including 14 different nations around the globe.
Slovenia to South Africa, flags were raised and a financial education was exchanged by expert traders in their crafts. In addition to the great energy at the regional event, the recent launch of iML TV, gives customers plenty to be excited about.
This high tech, high touch solution allows subscribers to interact with expert traders on a daily basis, asking questions and learning a variety of skills to use in the markets. It was hard not to see why people from all over the world traveled to this regional. The iML TV solution boasts a service that provides a multi-language, multi-channel platform for all the global users tuning in that brings value and education in the markets to a whole new level.
This platform uses a state of the art translation feature that allows any customer from any country that speaks any language to participate in the educational services platform. If that is not a high tech, high touch solution for education on a global scale, I do not know what is.
"The beautiful part is" iMarketslive top income earner Matthew Rosa says,
"we are just getting started. Our products are only improving; our trading is only getting better.
I mean, who else out there offers exclusive access anywhere in the world, as long as you have internet, to a daily live TV stream to learn from some of the best forex traders around?".
Mr. Rosa raises a great point for the growing company. A point Christopher Terry has been driving home, by providing the right education in a world clouded with information, he begs the question, who are you choosing to listen too?
These products have led to a simple shift in the way people see the direct sales world, and it all starts with getting the right education. In a day and age where we seem to have an endless amount of data and information, it can be hard to find just the right information to cater fully to our needs. International Markets Live, Inc. (iMarketslive), based out of New York City, made a decision to be a catalyst in providing the right information to the marketplace, and with the recent launch of iML TV, the company does just that.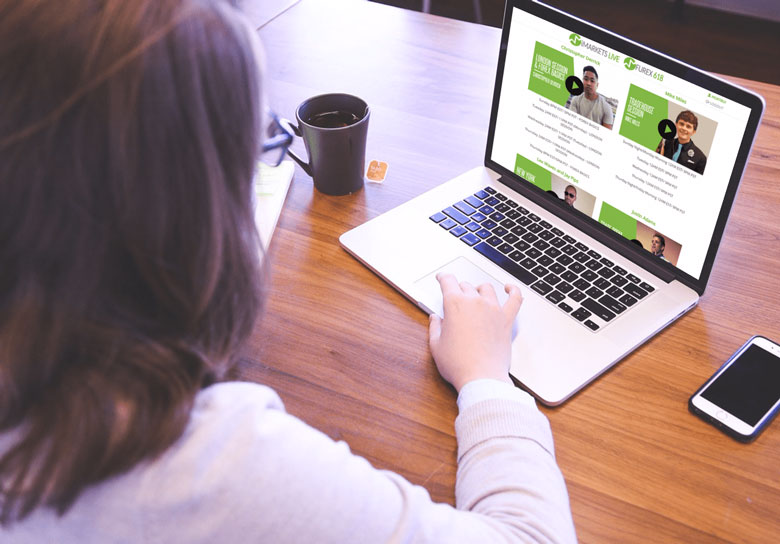 The steady growing company continues on with the trend of providing the most valuable forex education for the price with the release of iMarketslive TV. This channel is a live television streaming service, that is led by a group of expert traders who have been personally mentored and approved by Christopher Terry himself to exclusively teach any and all customers of the company.
iML TV can be accessed on any device anywhere in the world as long as the customer has an internet connection and a subscription to the company. With their 'learn as you earn' company model, this business has exploded around the world teaching anyone with internet access the ability to trade in the Foreign Exchange Markets all while giving them money making opportunities when the markets are open. This partnership of education and opportunity has pushed International Markets Live, Inc., to the forefront of a customer driven business model.
Offering market opportunities for customers to make money is critical. But to further build these customers into traders themselves, is the driving force behind the live streaming services. This live channel is available during the time periods when the New York Markets and London Markets are open.
These trading sessions, the team feels are the best times to teach all types of people a full variety of skills to scale their abilities. Whether a customer is at home, on the go, or in the office it is as simple as logging into their account and opening up the live stream from any of their devices. This live streaming channel offers opportunities for these these traders to consistently learn, understand, and better educate themselves with all the opportunities and signals they are receiving.
iMarketsLive TV offers the best trading education on the market. With hundreds of hours in trainings and years of experience in the FOREX and Futures markets, these Master Traders provide a hands on education every day where students and customers can ask questions, watch for market opportunities, and can interact with the Master Traders on a personal high tech, high touch level that has not been seen before. Combine that with the ability to translate these trainings into any language, it is easy to see why the world is getting excited about these products.
The right combination of education, tools and software can lead to improvement in any arena. International Markets Live, Inc., has exploded onto the global scene for people all around the world to provide just that. A product that is truly worth the price but for value that could change a customer for the rest of their life. Together with the right education and the tools to carry the information, iMarketsLive has taken a proactive step to be the customer driven business model in the industry.
Interested in finding out more?
Head to www.imarketslive.com . Look for iMarketsLive to make major announcements in the coming months on more software and tools for all their customer base to use to continue dominating the markets.