Nerium Expands Asia – Pacific Presence
April 17, 2017
By Team Business For Home International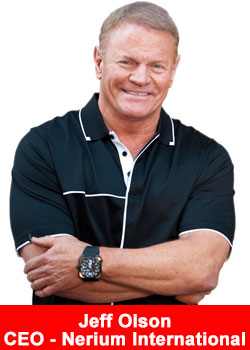 Addison, Texas-based Nerium International is continuing to expand its Asia-Pacific presence with its entry into New Zealand and Grand Openings for Australia and Japan. In addition to these markets, the skincare company also has a presence in South Korea and Hong Kong.
Nerium opened for business in New Zealand on April 7. "We are pleased to announce that Nerium International will open for business in New Zealand, a thriving market for both the global anti-aging skincare segment and the direct sales industry," said Nerium International Founder and CEO Jeff Olson.
"Our leadership team looks forward to bringing our unique business model and revolutionary products to New Zealand as we continue to expand into the Asia-Pacific market."
Last month, Nerium held a Grand Opening in Australia, where it has enjoyed a successful pre-launch since October 2016. With the Grand Opening, a new office has been established in Adelaide to support the business opportunity and promote the success of Nerium International Independent Brand Partners.
Next month, Nerium International Japan will hold a Grand Opening at the Yokohama Arena to celebrate its progress and achievements since pre-launch in July 2016. "We look forward to celebrating our Nerium International Japan Grand Opening, introducing our exclusive skincare product line to the Japanese market, as well as creating economic opportunities across Japan," said Olson.
Nerium began in 2011 with one product, the Nerium Age-Defying Night Cream. In 2014, the company launched in Canada and Mexico; in 2015, South Korea; and in 2016, in addition to Australia and Japan, began business in Hong Kong. The company placed No. 38 on last year's DSN Global 100 list with $516 million.
About Nerium International
Based in Addison, TX, Nerium International is a global relationship marketing company with Age-Defying products crafted from cutting-edge research and science. Founded in 2011, Nerium International has shattered industry sales records while developing a strong customer base in North American, Latin American and Asia-Pacific markets.
This unprecedented success has allowed Nerium International to generate $1 billion in cumulative sales after just four years. Led by an executive leadership team with vast domestic and international experience, Nerium International is committed to providing an excellent product line based in real science and providing its Independent Brand Partners with a life-changing and outstanding business opportunity through relationship marketing. For more information, please visit: www.nerium.com.