Youngevity Moves Up To Nr. 76 In 2016 Global Direct Sales 100
April 24, 2017
By Team Business For Home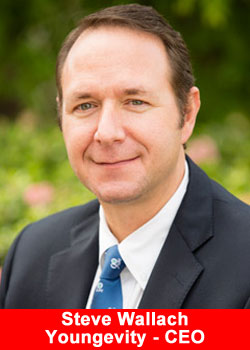 Youngevity International, Inc. (OTCQX: YGYI), a leading omni-direct lifestyle company, was named the 76th largest direct selling company in the world for 2016 by top industry trade publication Direct Selling News.
The Direct Selling News Global 100 is an annual ranking that recognizes the most successful direct selling companies. Current estimates put the approximate number of direct selling companies worldwide at 10,000+.
Youngevity's rank coincides with a record-setting revenue year for the company. The prior year in 2015, Youngevity ranked #78.
Youngevity and other DSN Global 100 companies were announced Wednesday night in Dallas.
We are honored to be ranked within the Direct Selling News Global 100, stated Steve Wallach, Co-Founder and CEO of Youngevity.
2016 was a year that positioned us for scalable growth as we were hard at work establishing infrastructure, investing in Information technology systems, strategically acquiring complementary brands, and expanding globally.
The DSN Global 100 ranking recognizes what we believe to have been another solid year for Youngevity 2016, stated Dave Briskie, President and CFO of Youngevity.
In the span of 12 months, we achieved record revenues of $162.7 million and gross profit that moved 5.6 percent to $98.1 million. We anticipate this momentum to build during 2017.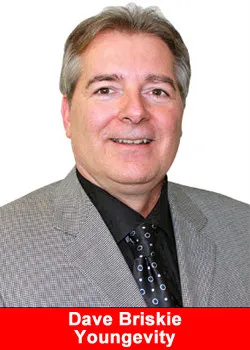 Youngevity was founded based upon the pioneering principles of Dr. Joel Wallach; focusing on enhancing the lives of individuals and promoting their own "betterment."
Today Youngevity seeks to continue to meet this mission with groundbreaking products, innovative services and a fulfilling business opportunity individually defined through flexibility and personal lifestyle choices.
And in this Pursuit of Betterment, the Company continues to build and grow its Youngevity Be The Change Foundation. 100% of the profits from Youngevity Be the Change Coffee, and other special products highlighted on the Foundation website finance Foundation operations.
About Youngevity International, Inc.
Youngevity International, Inc. (OTCQX: YGYI), is a leading omni-direct lifestyle company – offering a hybrid of the direct selling business model, that also offers e-commerce and the power of social selling. Assembling a virtual Main Street of products and services under one corporate entity, Youngevity offers products from the six top selling retail categories: health/nutrition, home/family, food/beverage (including coffee), spa/beauty, apparel/jewelry, as well as innovative services.
The Company was formed in the course of the summer 2011 merger of Youngevity Essential Life Sciences with Javalution® Coffee Company (now part of the company's food and beverage division). The resulting company became Youngevity International, Inc. in July 2013. For investor information, please visit YGYI.com. Be sure to like us on Facebook and follow us on Twitter.