Amway Invests $1.5 Million In Philippines
May 3, 2017
By Nicole Dunkley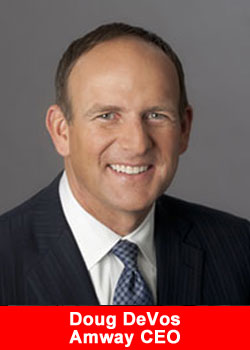 Michigan-based Amway, is strengthening its operations in the Philippines by investing an additional $1.5 million. The money will be used to upgrade facilities and infrastructure to support the market, which Amway believes has the potential for significant growth.
According to Amway Philippines Country Manager Elenita Olmedo, declining poverty incidence and rising incomes is making the Philippines an upper-middle income country, providing more opportunities for retailing, especially for consumer goods in the fast-growing categories of health and wellness, beauty and home care.
"The Philippines is in a unique position to provide a fertile testing ground for some new ideas for Amway," said Amway Philippines Country Manager Elenita Olmedo. "Our economy is currently among the fastest growing in Southeast Asia and has been on this stable trend in recent years."
At present, the Philippines ranks well behind Amway's top markets in the Asia-Pacific arena—China, Japan, Korea and Thailand—but Olmedo believes that will change. "We're definitely one of those emerging markets," she said. "That's one of the reasons why they are investing in the Philippines."
To support Amway business owners (ABOs), Amway Philippines is developing a new facility called My Amway Place, which will enable a better in-shopping experience for ABOs. It is also enabling them with a more convenient shopping experience through e-commerce.
"We are aiming for more seamless operations and coordination among our more than 60,000 ABOs, which we expect to greatly increase their productivity and efficiency," said Olmedo. "A new experience center in Makati will also support retailing, training, and community building programs, at least in the Metro Manila area."
About Amway
Amway is an $8.8 billion direct selling business based in Ada, Michigan, USA. Top-selling brands for Amway are Nutrilite™ vitamin, mineral and dietary supplements, Artistry™ skincare and color cosmetics, eSpring™ water treatment systems and XS™ energy drinks – all sold exclusively by Amway Business Owners.
Global sales in 2015 made Amway the No. 1 direct selling business in the world, according to the 2016 Direct Selling News Global 100. The company's annual sales figure includes revenue from direct selling operations and other business holdings. For company news, visit globalnews.amway.com.