Breaking News: XANGO Becomes Part Of Zija International
May 5, 2017
By Team Business For Home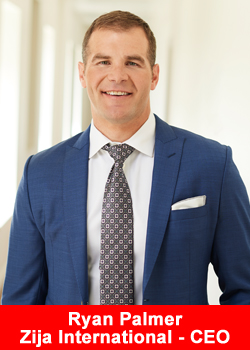 Direct selling legacy company adds iconic industry brand, commencing a new era in network marketing.
The iconic industry brand, XANGO, is joining direct selling legacy company Zija International, to usher in a new era in the network marketing industry.
Effective today, the best of XANGO becomes part of Zija International and the Zija family.
XANGO's brand will join forces with Zija International—made possible through the efforts of Zija founder Ken Brailsford.
Brailsford has mentored some of the most recognized company leaders in direct sales while serving as co-founder of Nature's Sunshine and founder of Enrich International (now Unicity).
"Every one of the XANGO founders has worked with Ken during our careers. Ken brought my partner Joe and I into the direct selling business and shaped the early parts of our careers. He is a mentor and a trusted friend. Ken has always shown deep respect for what we have all built with XANGO, and he shares our belief that a company in our industry must make distributors its top priority,"
said XANGO founder, CEO and Chairman, Aaron Garrity.
This will fuel growth for distributors and provide every distributor significant resources to navigate global industry changes and invest in creating a new era in network marketing.
"As many of you know, the network marketing business is rapidly changing. Zija International will carry forth the next phase of XANGO's amazing journey— the result is a powerful company that could serve as home to the greatest distributor leaders in all of network marketing," said Garrity.
"Over the last 15 years, we have built XANGO into one of the most celebrated brands in the business," said XANGO founder and board member, Joe Morton.
"No one offers the experience, the history and the shared values that Ken and the Zija family possess. A legacy company plus a legendary industry brand, that's the new global foundation for every one of our distributors."
With the best of XANGO now part of the Zija family, Zija executives say the company is poised to drive important and necessary evolution in the industry and continue a path of accelerated company growth, led by president and CEO Ryan.
"We're very excited for the momentum we have been able to create by adding the mega-brand XANGO to our family,"
says Zija CEO Ryan Palmer. "Ken, myself, and the full Zija International team are excited to share our company's story and offerings with a distributor workforce who fueled the global growth of one of the most recognized brands in the history of the industry."
XANGO distributors will now have access to the entire world-class Zija catalog, including the Core Moringa Supplements, Améo Essential Oils, Ripstix Fitness Supplements, and GenM Personal Care.
"Add to that an impressive production facility and state-of-the-art technology to fuel the business and we are set to create the greatest growth story in all of network marketing,"
said Palmer.
Zija, founded in 2006, has been recognized as the "Fastest-Growing Company in Utah" by Utah Business Magazine, in addition to ranking on the fastest-growing and top-revenue lists for Inc. Magazine and Direct Selling News.
XANGO, founded in 2002, has been a global health and wellness leader recognized as the first company to market a premium mangosteen beverage to consumers worldwide. The company quickly became one the most iconic brands in the history of direct sales, serving more than 2 million distributors in over 40 international markets.
To learn more, visit www.zijainternational.com and www.xango.com.