Direct Selling Companies Revenue 2016 – The Winners and Losers
May 12, 2017
By Team Business For Home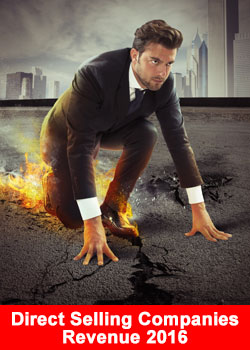 There are more than 10,000+ Direct Selling companies worldwide, many of them in Asia and China, under the radar and are in the $15 – $100+ million sales range.
If we estimate revenue, based on the information we have, we tend to do so on the low side.
Holdings with a multi channel strategy (Vorwerk) or with ownership in several companies (JRJR Networks) we split out.
As we research on an ongoing basis the sales / revenue of companies for 2016, this is a list "in the works".
Please log a support ticket if you have a question, want to adjust revenue or to share information.
If you want to add a company in our database please fill in the form on this page.
Year 2016 Revenue is in $USA and in millions.
Sorted by change in revenue in percentage:
[bfh_revenue_2016_data sort="change" /]