Mannatech Adds Seven New Members To Its Million Dollar Club
May 13, 2017
By Team Business For Home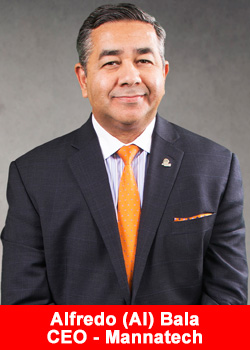 Mannatech has added seven new independent sales Associates to its Million Dollar Club†, which now has more than 220 members.
Mannatech's Million Dollar Club is made up of Associates from around the world who have cumulatively earned more than $1 million since joining Mannatech.
The seven new members of Mannatech's Million Dollar Club come from five different countries, including the U.S., Canada, Korea, Japan and Taiwan.
The new Mannatech Million Dollar Club members include:
Johanna Gil Bala – United States
Julia Zhu & Tony Bao – Canada
Rodney Fleetwood – United States
Je Heng Jung – Japan
Myung Jun Kim – Korea
Janie Wesselman – United States
Sabrina Kuo – Taiwan
These new members of Mannatech's Million Dollar Club were recognized at MannaFest 2017 in Las Vegas, Nevada, where thousands of Mannatech's independent sales Associates gathered to learn more about the company's new and innovative products, including GinMAX™ and GlycoCafe™, receive best-in-class industry training and celebrate the successes and achievements of Mannatech Associates from around the world.
Mannatech's Million Dollar Club is supported by the company's commitment to compliance with world-class products that offer business entrepreneurs a way to build safe, long-term businesses around the world.
About Mannatech
Mannatech, Incorporated, offers a profound wellness experience that makes a difference in the lives of people across the world. Through its innovative Glyconutrition products, Mannatech changes lives, providing an unprecedented level of natural wellness, freedom and purpose.
With more than 20 years of experience and operations in more than 26 markets, Mannatech is committed to changing lives. For more information, visit Mannatech.com.