Vemma Reopens The European Market Previous A $70 Million Market
June 15, 2017
By Team Business For Home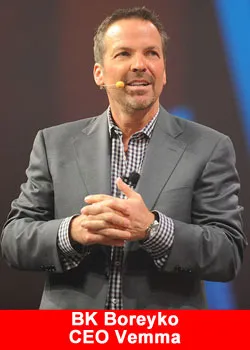 Vemma Nutrition Company seems to keep defying the odds.
After becoming one of the  few companies ever in the network marketing industry to survive a TRO (Temporary Restraining Order) action by the FTC that temporarily shut down operations around the world in August, 2015, Vemma is now on track to reopen its second market after the US market and it could prove to be its most important market.
Vemma's challenges were legendary for the network marketing industry.
They accomplished what no other company has ever accomplished. How they've responded and still continue to respond is something that impresses everyone in the industry. This is the never give up company of the year 🙂
'To say the European market is important to Vemma is an understatement.
"The full year before the shutdown, we did over $70 Million in sales in Europe alone."
Says Vemma CEO BK Boreyko.
"The ironic part was the majority of that volume was customer based and the Vemma brand in Europe is still tremendously sought after by those customers."
Vemma will reopen in phases beginning in September 2017 with the markets of Austria, Germany and Switzerland.
Although customer care and language support will not initially be available for all former Vemma European markets, those customers and Affiliates in the remaining markets will be able to order products through the vemma.com website.
Inventory of the clinically studied antioxidant Vemma formula, also the clinically studied healthy energy drink Verve and Bode Burn featuring 20 grams of collagen protein will be manufactured in Tempe, AZ over the next 3 to 4 weeks and be shipped to arrive in late August.
These three products were by far Vemma's most popular and should provide a nice market launch.
Boreyko is quoted in a recent Facebook prelaunch video, https://www.facebook.com/vemma/videos/10155429975682351/
'What happened in the past is in the past. Everyone has challenges…those challenges don't define you. What defines you in how you respond to those challenges.'
We welcome them back to Europe and yes, we did miss them!