5,000 Attendees At ARIIX Hong Kong World Convention
July 18, 2017
By Team Business For Home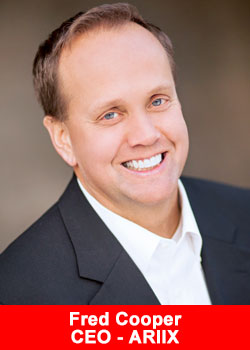 ARIIX, an international opportunity company – a Triple A classified opportunity by Business For Home – that promotes healthy, toxin-free living, hosted 5,000 independent representatives during its World Reunion at the AsiaWorld-Expo in Hong Kong.
Attendees received exclusive access to the launch of two new ARIIX products: Jouvé Nourishing Night Cream and the reformulated and repackaged, Moa, including on-site purchasing, as well as first-hand product training and insight from the ARIIX Founders and expert panels.
ARIIX also made major announcements regarding incentives, new back office tools, and a new training program targeted to support and enhance representatives' business-building experience.
During the three-day celebration, Ted Nuyten, CEO and Chairman of the Business for Home Foundation, presented ARIIX with the Business for Home Top Compensation Plan award for its industry-leading compensation plan.
ARIIX also hosted a recognition ceremony and black-tie event to honor top representatives for their business achievements and title advancements.
"The energy at the ARIIX World Reunion this year was out of this world," says Fred Cooper, ARIIX CEO and Founder. "It was an electric celebration with jaw-dropping performances, unbelievable recognition, attached to mind-blowing sales figures and announcements that electrified the crowd.
The momentum at ARIIX is hot and we say, 'Bring on the rest of 2017!'"
The ARIIX World Reunion created a stir on social media as photos and videos poured in from the event, and representatives not physically present were able to experience the event virtually. Photos can be viewed at facebook.com/ariixcorporate.
ARIIX is expecting another great turnout and celebration at its July event, West Coast Regional, being held at the Marriott LAX, July 21–22, 2017. Event details can be viewed at ariix.com/events/west-coast-regional-2017.
ABOUT ARIIX
ARIIX is an international opportunity company that creates efficacious, toxin-free products developed through collaboration with world-renowned experts and marketed through independent representatives.
The ARIIX opportunity and brands are available in Australia, Canada, Greater China including Hong Kong SAR and Taiwan SAR, Japan, Kazakhstan, Mexico, the Netherlands, UK, Belgium, Russia, Singapore, South Korea and the United States. For more information, please visit ariix.com