ARIIX Announces Addition Of Night Cream To Premium Skin Care Line, Jouve
July 24, 2017
By Team Business For Home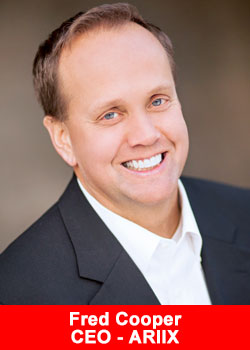 ARIIX, an international opportunity company – and a Triple A classified opportunity by Business For Home – that promotes healthy, toxin-free living, released the highly anticipated Jouvé Nourishing Night Cream in the presence of thousands of attendees during its World Reunion in Hong Kong July 1, 2017.
Jouvé Nourishing Night Cream is an addition to the innovative skin care line created by ARIIX that provides consumers with a safe, effective and multifunctional skin care regimen.
During a clinical trial over a six-week period, participants experienced impactful results where 100% observed visible reduction of crow's feet and fine lines, 100% experienced softer, smoother skin, 100% felt their skin appeared visibly younger and healthier-looking and 90% observed visibly firmer skin.
One-hundred percent of participants said not only would they purchase the product, but they would also recommend it to a friend.
"We are ecstatic to release the results gathered from the Jouvé Nourishing Night Cream clinical trial,"
said Deanna Latson, ARIIX Chief Product Officer and Founder. "We have been eager to launch this exemplary product within the already outstanding Jouvé skin care line.
Due to the successful reception of the night cream at the ARIIX World Reunion, we're confident in a beautiful future for the consumers using the night cream and the representatives building their businesses with it."
Jouvé Nourishing Night Cream joins Jouvé Instant Tightening and Restoring Serum and Jouvé Dark Spot Corrector and Brightening Cream.
As a complete system, the three products work together to target the appearance of aging skin, such as wrinkles, sagging skin, fine lines, puffiness, dark spots and blemishes.
For more information, including key ingredients, visit JouvéSkin.com.
ABOUT ARIIX
ARIIX is an international opportunity company that creates efficacious, toxin-free products developed through collaboration with world-renowned experts and marketed through independent representatives.
The ARIIX opportunity and brands are available in Australia, Canada, Greater China including Hong Kong SAR and Taiwan SAR, Japan, Kazakhstan, Mexico, the Netherlands, UK, Belgium, Russia, Singapore, South Korea and the United States. For more information, please visit www.ariix.com.