ARIIX Creates First-Ever All-Natural Broad-Spectrum Preservative
July 29, 2017
By Team Business For Home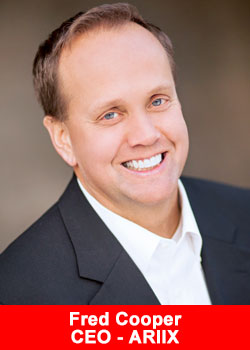 On July 21, 2017, during its West Coast Regional Convention in LA, ARIIX, an international opportunity company and – a Triple A classified opportunity by Business For Home – that promotes healthy, toxin-free living, announced the creation of award-winning and patent-pending NATRIIX™, the first all-natural, broad-spectrum preservative of its kind.
NATRIIX was created to preserve the 30+ whole food ingredients contained in Moa™, ARIIX's nutrient-dense liquid supplement. The ratio of cultured compounds and essential oils in NATRIIX, along with a proprietary blend of herbs, performed beyond expectations during stringent antimicrobial preservative effectiveness testing with results equivalent to synthetic preservatives.
Due to its ingenuity, NATRIIX was awarded the Business Intelligence Group (BIG) Innovation Award on February 7, 2017.
"We didn't want to continue to use synthetic preservatives that weren't aligned with the integrity of our company,"
said Deanna Latson, ARIIX Chief Product Officer and Founder. "That's not how we operate at ARIIX.
Instead, we dedicated two years of research and development to the creation of NATRIIX, and we're incredibly proud of the recognition it has already received in such a short amount of time."
NATRIIX is a feat no other company in the direct selling industry, or the liquid supplement industry, has achieved because synthetic preservatives have always been readily available.
ARIIX made the choice to take liquid supplementation a step further and create an all-natural, broad-spectrum preservative, honoring a commitment to excellence made with the ARIIX Seal of Approval. For more information, visit ariix.com/seal-of-approval.
ABOUT ARIIX
ARIIX is an international opportunity company that creates efficacious, toxin-free products developed through collaboration with world-renowned experts and marketed through independent representatives.
The ARIIX opportunity and brands are available in Australia, Canada, Greater China including Hong Kong SAR and Taiwan SAR, Japan, Kazakhstan, Mexico, the Netherlands, UK, Belgium, Russia, Singapore, South Korea and the United States. For more information, please visit ariix.com or call 1-855-GO-ARIIX.