FuXion Convention In Panama 9,000 Attendees
July 15, 2017
By Team Business For Home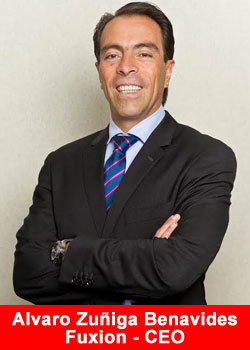 FuXion, the leading wellness company in Latin America, celebrated its traditional annual convention: Alumbra 2017 in Panama City, Panama.
This successful event gathered more than 9,000 independent distributors, packing the Roberto Durán Arena.
This year, the main theme was all about Transformation. There were trans-formative presentations starting with FuXion president and founder Alvaro Zuniga Benavides, his corporate staff, the great field leadership headed by Luca Melloni, Edison Ortiz, and Randy Gage and, of course, an incredible keynote speech and personal training by the one and only Tony Robbins.
Among the most outstanding news, FuXion announced its new proprietary EmulXion technology, a film of short chain polyunsaturated fatty acids and essential fats that increase the functionality of nutraceuticals.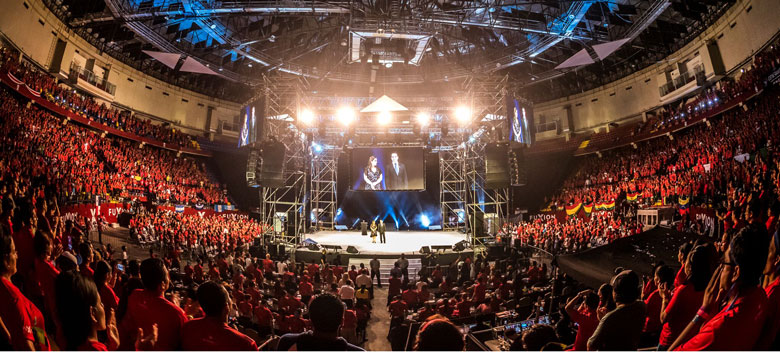 Additionally, FuXion announced the definitive transition of the company to the Clean Label trend: more natural products with more science, in which all formulas and production have been guaranteed by the outstanding certification process of the Danish company Baltic Control.
The company also launched its new Preferred Customer program, which focuses on maximizing the benefits of direct sales, allowing its independent distributors to integrate customer sales with the rest of their business, thus increasing their profits as well as customer satisfaction.
This program seeks to significantly increase the percentage of people who earn an income during their first weeks, aiming to make the business more satisfactory for anyone joining the company. With this, FuXion positions itself at the vanguard of the industry, changing the rules, and challenging the status quo.
Another major announcement was the appointment of Jeff Higginson as the new CEO of FuXion International. A well-known industry professional who has served as CEO of major companies. Higginson will be responsible for developing and expanding the company to new markets as FuXion expands globally.
A full segment of the event was focused on technology, outlining the outstanding progress of projects that will be developed during the year.
Of significant note is FuXion's recent expansion in countries such as Brazil, Argentina, and Spain. This reflects the solid growth of the company.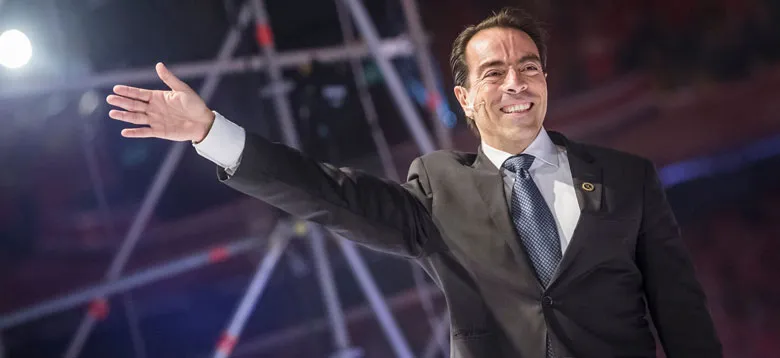 FuXion has great momentum towards the future thanks to its unique products, which combine ancient tradition with the latest technological innovations, positioning itself as a visionary company in the industry.