Total Life Changes' Recaps 2017 International Expansion Conference & Awards
July 29, 2017
By Nicole Dunkley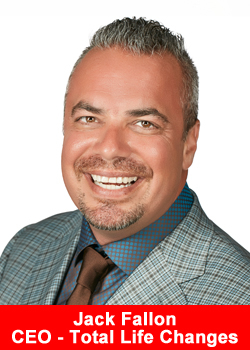 Total Life Changes' Independent Business Owners (IBOs) from nations all over the world attended its International Expansion Conference in Atlanta, GA July 13th-15th.
The weekend started early with a charity softball game on Thursday, July 13th at Terrell Mill Park; honoring one of TLC's National Directors that suffered a stroke and currently rehabilitating. It was an incredible evening of solidarity amongst TLC's corporate staff and dozens of its distributors competing in a friendly, yet very competitive softball game.
Guests (IBOs) arrived from as far as South Korea, Belgium, France, South Africa, Central and South America and many U.S. states for Friday's training and Saturday's awards program. Feedback from the field collectively agreed that this was TLC's most exciting and rewarding event to date.
Ambassador Directors, Dexter and Tonya Scott summed up the weekend's events:
Out of all the numbers, the number one is the only number that goes straight up and down. To look at it, all you see is alignment and order. This weekend we had order and alignment. We were one! We were on one accord.
We were one body. We demonstrated one vision.  And we're proud to be a part of it all. This TLC International event allowed us to see the growth we have experienced and all of the individuals who have had success.
While we are grateful for our accomplishments, we recognize that there is plenty more work to be done. We are committed to the vision and mission of TLC's Founder and CEO, Jack Fallon and this awesome company named Total Life Changes. We thought the event showed incredible momentum for our next level in TLC. People were empowered, they grew in confidence and they felt valued by corporate and the executive leadership team.
This quote came to our minds as we thought of the weekend: "Coming together is a beginning; keeping together is progress; working together is success" ~ Henry Ford
Friday's training offered breakout sessions in multiple languages (with translators) sharing best business practices, corporate compliance and keynote speakers for personal development. Friday evening was a recognition and award celebration for TLC's leaders in the first three qualifying ranks: Directors, Executive Directors and Regional Directors. Each category of distributors was awarded with trophies honoring the top retailers and enrollers as well as all-new TLC Ring Earner awards.
Saturday was the main event, also held in the Cobb Energy Performing Arts Centre and offered a full day of entertainment, keynote speakers, product testimonies and significant awards. The excitement and emotion remained steadfast throughout the day's agenda. Attendees were surprised by several event-only product promotions and buy-one-get-one offers that were announced throughout the day for five minutes each.
Hundreds of IBOs from all over the world were acknowledged and rewarded with awards and rings in several categories. One of the highlights of the day's proceedings was the announcement of a brand-new product; an exclusive proprietary blend called Iaso® Nitro.
This supplement is an L-arginine Alpha Ketoglutarate (AAKG) complex that contains 95% polyphenols and is clinically validated to support the nitric oxide synthesis vital to muscular development. 500 attendees were able to receive this product for free with the purchase of an event-only "All Star" branded kit of products and merchandise.
Saturday night's celebration took form in the ballroom with a themed luau. Nearly 1,000 guests sported their Hawaiian apparel and were treated to music, dancing and many traditional Hawaiian food offerings. The night concluded with guests from many nationalities dancing on stage and taking plenty of group pictures and selfies. "This venue by itself is incredible. But the excitement and the atmosphere that we generated over the weekend was immeasurable. I am thankful to everyone that played an intricate role in planning and supporting this event. It was a tremendous success," says TLC Founder and CEO Jack Fallon.
About Total Life Changes
Total Life Changes offers a diverse product portfolio of health, wellness and beauty products. Founder and "Tea" Executive Officer Jack Fallon created TLC over 16 years ago with a single product: NutraBurst®.
Since that time, TLC has continued to develop the Iaso® brand of products to include a diverse and attractive product portfolio matched with a hybrid binary compensation plan that allows IBOs of TLC to be rewarded quickly for introducing new customers to our products and business opportunity. Find out why so many are saying, "It really is different over here."