Jeunesse Ranks On Inc. 500/5000 For Fourth Consecutive Year
August 26, 2017
By Team Business For Home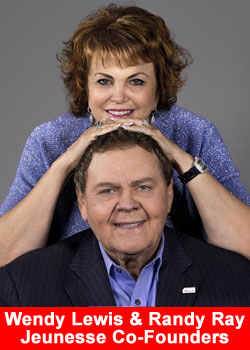 In its eighth year of business, global youth enhancement company Jeunesse – a Triple A classified opportunity by Business For Home –  has ranked on the Inc. 500/5000 list of fastest-growing private companies in America for the fourth year in a row.
The company ranked No. 867 with a three-year growth rate of 518%.
Appearing in the list's top 1,000 is uncommon for a company with annual sales topping a billion dollars. Jeunesse is one of just of three billion-dollar companies in the top 1,000.
With annual sales greater than $1.3 billion, Jeunesse is the second-largest company in this group that comprises the top 20%, whose average annual sales are just $25 million.
Jeunesse has sustained extraordinary growth since its inception in 2009, achieving growth in annual sales of nearly a billion dollars in the past two years alone.
In addition to ranking on the Inc. 500/5000 for the past four years, the company's growth has been recognized through several prestigious awards programs, yielding more than 20 growth-related awards since 2014.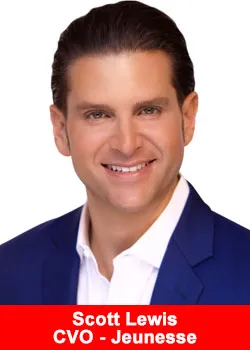 Jeunesse Chief Visionary Officer Scott Lewis cites the company's global strategy as the catalyst behind its sustained growth:
"Global growth was our goal from the outset. Traditionally, companies in our industry establish first in their home country and look to expand internationally after several years.
We took the opposite approach, first building a strong international footprint by developing as many international markets as we could, and positioning them for growth with solid infrastructure and market customization.
That global diversification has been successful and continues to yield high growth eight years later."
The Inc. 500/5000 is the most prestigious ranking of the nation's fastest-growing private companies. Companies such as Microsoft, Dell, Domino's Pizza, Pandora, Timberland, LinkedIn, Yelp, Zillow and many other renowned companies first gained national exposure as Inc. 500/5000 honorees.
About Jeunesse
Jeunesse is a global direct selling company with a mission to positively impact the world by helping people look and feel young, while empowering them to unleash their potential. The company's exclusive skin care and nutritional products form a comprehensive Youth Enhancement System.
With multilingual customer service, back office support and a global enrollment system, Jeunesse utilizes a cutting-edge platform to share innovative products, training and support through 32 fully operational offices to markets in over 140 countries. Learn more at jeunesseglobal.com.