QNET – Manchester City Deliver Football Coaching Clinic For Children
August 23, 2017
By Team Business For Home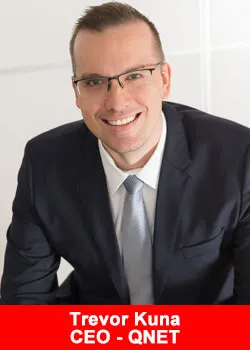 Prominent Asian direct selling company, QNET and Manchester City Football Club delivered a world-class football coaching clinic for underprivileged youth in Indonesia.
The coaching clinic was hosted for young talents from Jakarta Rusun Festival (JRF) with three trainers sent directly from the English Premier League team, Manchester City.
In this coaching clinic, the children of 'rusun' (basic flats) were trained on The Cityzen's style of playing. For three hours, trainers from the Manchester City Academy coached the youth on football techniques and drills.
Having recently extended its partnership for another three years, QNET hopes to take its partnership with Manchester City Football Club to the next level by hosting many such coaching clinics globally, among many other projects in the pipeline. The coaching clinic was dedicated to motivate and inspire children and young football players by giving them a comprehensive training in a fun a relaxed environment. The clinic was made special by flying in professional Manchester City Academy coaches to train the children.
"This coaching clinic was an excellent chance for QNET to positively contribute to Indonesia where our market has been expanding rapidly.
QNET wants every child present at the clinic to be able to use the lessons they learned, especially about teamwork, and living a healthy and active life. This coaching clinic could ignite their passion to be a professional football player and probably play for the Indonesian national team,"
said QNET CEO Trevor Kuna.
Participants of the Manchester City coaching clinic were children from the Jakarta Rusun Festival, an event well-known for children of 'rusun' to showcase their talents. Over 400 children from 23 rusunawa or basic flats competed for the chance to attend the clinic. In the end, 95 children who were selected for the Manchester City coaching clinic, and was held at Pertamina football field Simprug in Jakarta.
"As a young football player, I think there's nothing more exciting than getting tips and advice on football from the trainers who were part of the team who won the 2013/14 Barclays Premier League. It's wonderful to see how inspired they were during training and to witness their passion for the sport," added Trevor Kuna.
Meanwhile, Manchester City Academy's representative, William Sewart, stated that they are positively enthusiastic to teach the 'rusun' children. "We witnessed the impressive football talents of Indonesian children, their high spirit, and their fondness of the Premier League, including of Manchester City.
For three hours, we gave them football training in the style of The Citizens, such as passing, dribbling, heading, and running. But we didn't limit our tips to just the technical aspects, we also shared tips on how to improve team work as well as how to maintain their psychological state and morale during the game," he explained.
About QNET:
QNET, a prominent Asian direct selling company, provides a wide range of life enhancing and luxury products that are offered through its proprietary e-commerce platform to customers and distributors in more than 100 countries. The company also has over 25 offices and agencies worldwide, and more than 50 stockists, apart from localised operations or franchisees in a number of countries.
Established in Hong Kong in 1998, QNET is a member of the Direct Selling Associations in Malaysia, Singapore, the Philippines, and Indonesia. QNET is also a member of the Hong Kong Health Food Association and the Health Supplements Industry Association of Singapore, among others.
QNET is active in sports sponsorships around the world, including football, badminton and more, due to the company's strong belief that the drive, passion, and teamwork of sports mirror those of QNET. QNET recently signed a new and exciting partnership with Manchester City Football Club (MCFC), as its official direct selling partner for three years. For more information, please visit the QNET website at www.qnet.net