WorldVentures Holdings Makes Inc. 5000 For 4th Consecutive Year
August 4, 2017
By Team Business For Home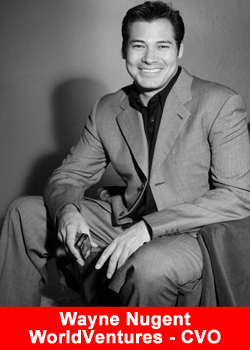 WorldVentures Holdings, a Triple A classified opportunity by Business For Home – LLC is pleased to announce its inclusion in the 2017 Inc. 5000 List of America's Fastest-Growing Companies.
This is the fourth year in a row that the Holdings company has received this honor and, while the 2017 ranking won't be revealed until August, the company moved up from No. 2,333 in 2014 to No. 677 in 2016 and anticipates this upward trajectory will continue.
"We're honored to once again be named to the fastest-growing companies list,"
WorldVentures Founder and Chief Visionary Officer Wayne Nugent said.
"We continue to gain recognition and earn awards as a growing company, as well as a leading direct-sales organization.
Our continued rise in ranking on this list shows our commitment to create a company that stands the test of time. This is a great achievement for our corporate team and Independent Representatives around the world who have worked so hard to deliver results."
Ranking is based on three-year revenue growth. Criteria for receiving this distinction also include being a privately owned business in the United States that generated revenue of at least $100,000 by March 31, 2013, and at least $2 million in 2016.
This recognition comes at a time of tremendous success for WorldVentures. In addition to being named to the Inc. 5000, the company was ranked No. 25, up from No. 32, on the Direct Selling News' DSN Global 100 list. WorldVentures has also been ambitiously expanding into several countries worldwide and recently opened its European-region headquarters in Amsterdam.
WorldVentures will be honored at the Inc. 5000 Conference and Gala to be held October 10-12 in Palm Springs, California. This year's event celebrates the 35th anniversary of Inc.'s ranking of fastest-growing privately held companies in America.
About WorldVentures Holdings, LLC
Headquartered in Plano, Texas, WorldVentures Holdings, LLC is the privately held parent holding company for a diverse family of companies offering lifestyle brands, including DreamTrips, WorldVentures, and WorldVentures Foundation. The company's mission is to create more fun, freedom and fulfillment in people's lives through great life experiences, financial opportunity, personal development and contribution.
The company's products and services offer a spectrum of innovative solutions to empower generations and support the potential and promise of our global community. For more information, please visit www.worldventures.com, www.dreamtrips.com, www.worldventuresfoundation.org.
About the Inc. 5000
The Inc. 5000, first introduced in 1982 as the Inc. 500, ranks companies by overall revenue growth over a three-year period. All 5,000 honoree companies are individually profiled on Inc.com. The Top 500 are featured in the September issue of Inc. magazine, the leading entrepreneurial advocate for 34 years running. Inc. also ranks the fastest-growing companies by industry, metro area, revenue and number of employees, and also highlights women- and minority-run companies.