Omnia Official Launch Event In London Attended By Many
September 26, 2017
By Team Business For Home
Omia Tech is a start-up, and a Malta based direct selling company that offers lifetime mining contracts and daily payouts. You sign up into the company, then receive a share of mining profits.
Top leaders Monir Islam and Moyn Islam are ambassadors of the company.
According to an Omnia press release:
"It was wonderful to see people from all over the nations managed to attend this memorable event. We had more than 1,000+ people watched our live stream that was broadcasted free to all our members.
The event featured with lots of entertainment and outstanding international keynote speakers, lead by the Omnia cooperates and ambassadors; Moyn and Monir Islam.
The event kicked off with a warm introductory speech by the leaders, followed by Amira Habib presents the Omnia business overview and emphasizing the importance of being part of the cryptocurrency movement.
There then followed by Jorg Molt, Bitcoin, and Block chain expert expressed the need of Block chain and bitcoin in the mainstream world and how the upcoming generations can benefit from this technological innovation.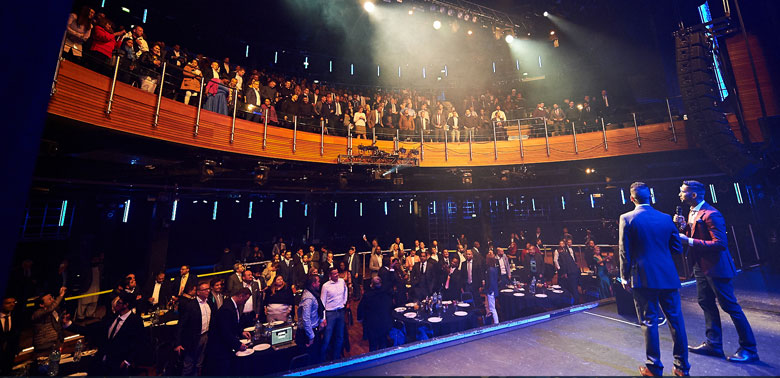 Third speaker was Paulo Alexandre Martins Tuynman, with many years of experience in network marketing and has built a multiple successful organization in the past, Paulo's training on recruiting and beliefs was a great value to the Omnia's members.
We would like to thank Our special keynote speaker Jakov Dolic, head of Sales / Cofounder of Genesis Mining for attending the Omnia's launch event despite the injury he suffered from an accident last week.  Jakov briefly touched on the history and inception of Genesis Mining, as well diligently explained the long-term plans for Genesis Mining and the potential of cryptocurrency.
We also had the opportunity to run a Q&A session with Jakov which was conducted by our ambassadors Moyn and Monir. A lot of important question was answered and trustfully, this will clear out any confusion in the market.
Later in the day our co-founder, Robert Velghe spoke about the present and the future of OMNIA and some exciting announcement he made which will take the OMNIA opportunity to a new realm in the cryptocurrency and network marketing industry.
To finish the event our ambassadors; Moyn and Monir Islam carried out powerful training on network marketing and provided immense value to the Omnia team.
"Events like this help us catch the real purpose of this opportunity, the leadership we have in this team and this company, there is no saturation, we are here to grow and take our game to the next level. When we go out from this event, let's take massive action and let's elevate!" 
Moyn and Monir Islam Ambassadors | OMNIA