Zija International Gears Up For 2017 Zija Summit
September 26, 2017
By Team Business For Home International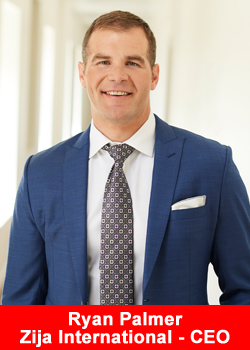 Zija International is gearing up for their 2017 Zija Summit—an event held every year where distributors can come and gather for training, business strategy and new products. In less than a month, Zija is delighted to host personal growth expert and life strategist Gary Coxe, and Olympic Gold Medalist Dan Jansen as the Zija Summit Keynote speakers for 2017.
The first speaker, Gary Coxe, is globally recognized for his life changing programs—his goal is to help others live an extraordinary life through lasting change.
He is a best selling author of books such as Don't Let Others Rent Space in your Head, has been featured in Success Magazine, Selling Power and many other national publications, and makes regular appearances on numerous television programs such as The View, Inside Edition and Dr. Phil's show, The Doctors.
He experienced more tragedy in his first twenty-one years of life than most people will ever experience in their lifetime, and through these experiences he relates to others in order to teach them how to overcome and thrive. Through his programs, he hopes to build greater awareness of everyone's individual capacity to be in control of their emotions and feelings.
Next is Dan Jansen, retired American speed skater, multiple world-champion-winner in sprint, and Olympic Gold Medalist. Jansen began his Oympic career after becoming the World Sprint Champion in 1988, and was named a favorite to win the 500 and 1000-meter races in the 1988 Winter Olympics.
In his Olympic debut, he fell in both the 500-meter and 1000-meter events, dashing any chances of taking home a medal—but returned four years later for the 1992 Olympics in hopes of making it to the podium. He ended up finishing both events but once again, left the 1992 games empty handed. In 1994, Jansen returned one last time in hopes of medaling—but finished eighth in the 500-meter event with his last 1000-meter event left before the games were over.
Defying all expectations, Jansen finished first in the event and won his first and only Olympic medal of his career—all while setting a world record time.
These speakers along with other breakout session speakers are sure to inspire Zija's army of distributors, bringing the "miracle tree" to all corners of the world with their message of a Life Unlimited. Interested in getting motivated from one of these keynotes? Visit ZijaSummit.com to register for the event.
About Zija International
Zija International, a privately held and privately-funded business founded by Kenneth E. Brailsford and led by President and CEO, Ryan Palmer, develops natural health, wellness, and beauty products.
The company operates in more than 50 countries worldwide, pioneering the #NaturalHealthRevolution to help individuals achieve Life Unlimited.
Zija has seen consistent growth every year since it was founded over a decade and has received several awards, including and being named the "Fastest-Growing Company in Utah" by Utah Business Magazine.
It has also been recognized on fastest-growing and top-revenue lists by Inc. Magazine, Direct Selling News and Utah Valley Magazine, and has received industry-specific MarComm, American Business (Stevies), and Davey Awards.