Jason Brown And Matthew Rosa Achieve $250,000 Per Month With iMarketslive
October 23, 2017
By Team Business For Home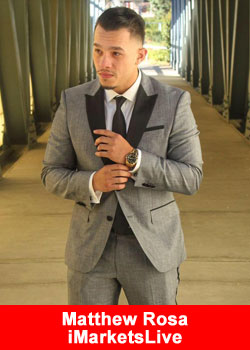 iMarketslive announced today the first ever Chairman 250 Top rank.
Jason Brown (28) and Matthew Rosa (25) have become the first in the company's history to reach this rank. Pushing them into new heights as some of the youngest aged yet highest annual income earners in the network marketing industry.
It is hard to believe that just three short years ago Matthew and Jason were working part time jobs to pursue their full time network marketing passions. Yet, through their trials and tribulations it was this exact passion that brought the two together. In 2014 they met at a company event and immediately clicked.  In early 2015, they started working together in a new company.
"The income wasn't the same back then but the passion and desire was always there"
Matt said.
In summer 2015 the two leaders decided they needed to look for new sources of income.
"We needed something, both of us were hurting pretty bad. I was $25,000 in credit card debt alone, moved back in with my parents and start delivering pizza and Chinese food to make cash while taking 3 way calls,"
Brown says about that summer. At the time they were struggling with financial burdens, credit card debt, and student loans so they were looking for new streams of income and opportunity. That new opportunity just so happened to be iMarketsLive. At first it was just to learn how to trade in the foreign exchange markets without building a network. They wanted to focus on being true customers of the product and learn how to make money without having to sell or recruit.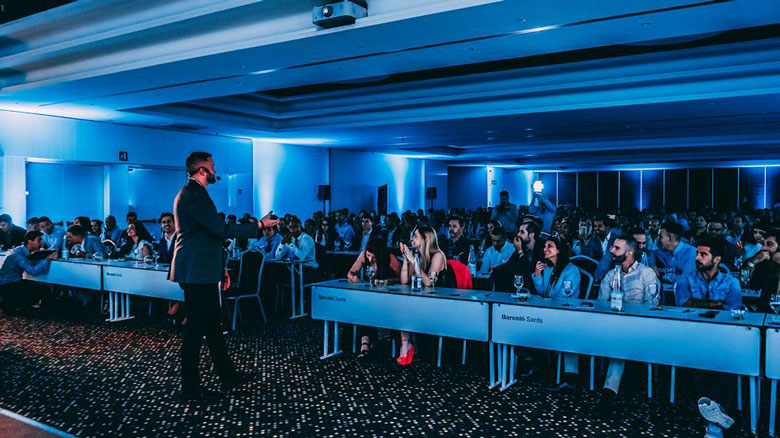 Within 60 days of being customers with IML they fell in love with the idea of trading and began to take on leadership roles in the company. This time they would do it as partners in the business. 63 days into building their organization they cracked a level called Chairman 8 in the company which pays out a 6-figure annual income.
"Hitting Chairman was a huge relief for both of us, the truth is we were happy to be financially stable but to see the customers we introduced learning and growing was even more motivating than the residual,"
says Rosa. "We knew we could make history with this company".
After some company changes in early 2016 and a transition to clean up operational efficiencies and legal expectations, Brown and Rosa found themselves as two of only a handful of leaders that wanted to stick around as the company transitioned. Patience is all it took, and just a year later that patience is evidently paying off as Jason and Matthew have not only grown an organization to over 30,000 global customers but have partnered up with some of the strongest leaders in network marketing.
In summer 2016 they introduced now, EVP Alex Morton, to the company as well as directly partnering with industry giants such as Brandon Boyd, David Imonitie, Ivan Tapia, Austin Godsey, Gary McSween and more.
Executive Vice President Alex Morton on Jason Brown & Matthew Rosa:
"Both Jason & Matt were in my team in our first company. Although they didn't have the big result yet, they fully believed in themselves, had raw talent & I had 100% confidence that they would eventually make it very big in this industry.

To see how much they have grown is truly astonishing. These two gentlemen are incredible leaders with massive hearts for helping people & I am so grateful for them reaching out to me about iMarketsLive. They go above and beyond every single day and deserve this recognition undoubtedly. I am insanely proud of them."
In their current organization, these millennials have already cleared 7 figures in career commissions, currently have 43 Chairman in their organization (9 personally enrolled), 30,000 active customers in over 30 countries world-wide and are now iMarketsLive first ever Chairman 250.
 CEO Christopher Terry on Jason and Matt:
"Matt and Jason have been an absolute blessing for me, my wife, and our company. We love these two and appreciate their consistency and servant attitude.

Always jumping forward when things need to get done, never backing away from adversity and have attracted some amazing people to IML in two short years. I am so proud of them and honored to call them leaders, family and our first Chairman 250's"
What does this rank mean for you?
"The people who know us know that money stopped motivating us a long time ago. Of course we are so grateful for what we have and we could never do it without the money fueling it but we are driven by giving our lives to empowering others to become the best version of themselves," says Rosa.
Brown added, "seeing our people win, the smiles on their faces, the true impact IML is allowing us to make on people's lives around the world… that's the magic".
Jason and Matt are currently on a 60-day tour that has brought them from Mexico to South America, thirteen countries all over Europe. Can't forget about holidays with their families in Miami and New Jersey!
What is your next goal?
"We want to change the world. We want to help everyone we can no matter where they are. Our goal is to contribute to empowering, enriching, and education 1 million customers by 2020 and leave a worldwide legacy of leadership and success" Jason said.
About iMarketsLive 
iMarketsLive provides a full array of retail trading products and services to a global audience for those who want to participate in the Forex & Futures Markets. iMarketsLive's services include a Live Educational Services, Hands Free Mirror Trading as well as a Robotic Trade Scanner and other amazing services.
iMarketsLive has a bundled their products/services with a Network Marketing compensation plan that allows its IBO's to earn a generous income by simply sharing their services with others and building a residual income though building a network of IBO's and customers.
For more information please visit www.imarketslive.com
Look for iMarketsLive to make major announcements in the coming months on more software and tools for all their customer base to use to continue dominating the markets.
Disclaimer: We make every effort to ensure that we accurately represent these products and services and their potential for income. Earning and Income statements made by our company and its customers are estimates of what we think you can possibly earn. There is no guarantee that you will make these levels of income and you accept the risk that the earnings and income statements differ by individual.
As with any business, your results may vary, and will be based on your individual capacity, business experience, expertise, and level of desire. There are no guarantees concerning the level of success you may experience. The testimonials and examples used are exceptional results, which do not apply to the average purchaser, and are not intended to represent or guarantee that anyone will achieve the same or similar results. Each individual's success depends on his or her background, dedication, desire and motivation. There is no assurance that examples of past earnings can be duplicated in the future.