Jeunesse Launches Luminesce HydraShield Mask Featuring Biocellulose Technology
October 2, 2017
By Team Business For Home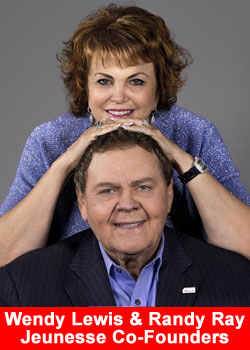 Adding to its flagship anti-aging skin care line, global youth enhancement company Jeunesse – a Triple A classified opportunity by Business For Home – is rolling out the launch of its Luminesce HydraShield Mask, a premium biocellulose sheet mask aimed at helping minimize the effects of exposure to environmental aggressors while providing superior hydration.
With discerning skin care consumers in mind, the Luminesce HydraShield Mask utilizes premium coconut biocellulose and includes powerful elements of hydration along with the company's exclusive APT-200.
Infused with antioxidant-rich shea butter and ultra-hydrating Asian grass root extract to visibly soothe and moisturize dull, tired skin, this multi-tiered mask also works to purify and reveal a more radiant and youthful complexion.
In addition to employing exclusive HydraShield Technology in its formulation, the product also features an innovative three-layer design.
Top and bottom layers cushion the lightweight mask to help maintain the integrity of the formula and provide structure, which aids with application. Each box of Luminesce HydraShield Mask includes five individual masks, intended for once-a-week use.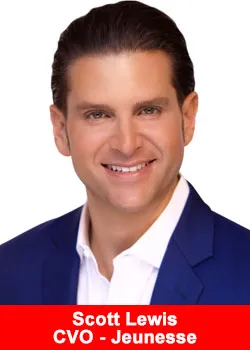 Jeunesse Chief Visionary Officer Scott Lewis said,
"With market trends moving away from paper and gel-based sheet mask products, the HydraShield Mask's biocellulose formulation represents the latest scientifically and clinically supported advancements in sheet mask development."
The Luminesce HydraShield Mask made its debut in the Greater China and Asia Pacific regions during the Jeunesse EXPO Elevate 2017 World Tour, at energetic events held in Macau and Bangkok.
Jeunesse Distributors excitedly welcomed this newest Youth Enhancement System product, enjoying demonstrations and mask samples at the interactive Luminesce Brand Experience booths at these EXPO8 events.
The product has been well received, with users appreciating the more refined product experience created by the state-of-the art coconut biocellulose fiber technology and refreshing botanical-infused fragrance, while experiencing sought-after skin hydration and an overall revitalized appearance.
About Jeunesse
Jeunesse is a global direct selling company with a mission to positively impact the world by helping people look and feel young, while empowering them to unleash their potential. The company's exclusive skin care and nutritional products form a comprehensive Youth Enhancement System.
With multilingual customer service, back office support and a global enrollment system, Jeunesse utilizes a cutting-edge platform to share innovative products, training and support through 32 fully operational offices to markets in over 140 countries. Learn more at jeunesseglobal.com.