50,000 Attend Jeunesse Annual EXPO8 Events
November 18, 2017
By Team Business For Home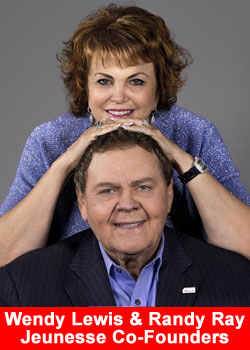 A Record 50,000 Attend Jeunesse Annual EXPO8 Events and Raise $900,000 for Charity
In its eighth year of business, global youth enhancement company Jeunesse took its annual EXPO event on the road for the first time, with stops in five regions of the world, drawing a record-breaking 50,000 attendees who raised more than $900,000 for local charitable initiatives. Jeunesse is a Triple A classified opportunity by Business For Home.
From September through early November, the EXPO8 Elevate 2017 World Tour visited Macau, Bangkok, Milan and São Paulo, with a final stop back home at the company's world headquarters in Orlando.
Company Founders Randy Ray, CEO, and Wendy Lewis, COO, along with Chief Visionary Officer Scott Lewis and wife Isabel Lewis, welcomed attendees at each event, where Jeunesse Distributors gathered to sharpen skills, expand knowledge, celebrate success and set new goals.
"The EXPO Elevate World Tour was nothing short of incredible. To be able to connect with 50,000 of our Jeunesse Family across five world regions was both rewarding and humbling," said Jeunesse Chief Visionary Officer Scott Lewis.

"I was moved by their stories of success and inspired by the energy and passion they bring to our company.

With their commitment to the Jeunesse mission, I am more confident than ever that the Jeunesse brand will continue to be elevated around the world."
In Greater China, Asia -Pacific, Europe and North America, Jeunesse rolled out the newest product in the Youth Enhancement System (Y.E.S.), the Luminesce HydraShield Mask, a premium coconut biocellulose sheet mask designed to help minimize the effects of exposure to environmental aggressors.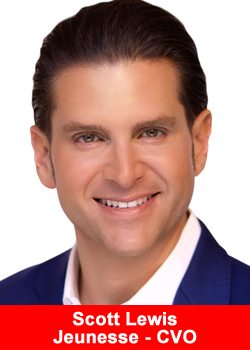 In the European and Asia Pacific markets, Jeunesse added the launch of Näära Beauty Drink, a delicious tangerine flavored hydrolyzed collagen drink rich in vitamins B and C, as well as zinc.
The São Paulo event featured the Latin American launch of the company's popular NV line of airbrush makeup.
Throughout the tour stops, attendees were also immersed in the Jeunesse brand and culture with Brand Experience exhibits that featured interactive experiences with all the Jeunesse brands.
A special celebration highlighting the generosity of the Jeunesse Family and their support of local charitable initiatives, as well as an 8th Anniversary commemorative toast, closed out each event.
In total, the company's nonprofit foundation Jeunesse Kids collected $900,028 to benefit programs in each region supporting healthcare, education and economic sustainability projects for underserved children.
The company announced plans for the Jeunesse EXPO9 Thrive 2018 World Tour, which will make stops in Orlando, Macau, Bangkok, Rome and Rio de Janeiro next year.
About Jeunesse
Jeunesse is a global direct selling company with a mission to positively impact the world by helping people look and feel young, while empowering them to unleash their potential.
The company's exclusive skin care and nutritional products form a comprehensive Youth Enhancement System.
With multilingual customer service, back office support and a global enrollment system, Jeunesse utilizes a cutting-edge platform to share innovative products, training and support through 32 fully operational offices to markets in over 140 countries. Learn more at jeunesseglobal.com.