Starbit International October Sales Up 358%
November 8, 2017
By Team Business For Home
October numbers are astonishing for start-up Starbit International, on the market since May 2017. Starbit, a customer based company, experienced +358% in sales in October.
Luana Sicari, Chief Sales Officer stated:
"Starbit's Mission is spreading around the world thanks to the incredibile efforts of the whole team. Directors, management and team leaders working for the same goal: building the biggest community of blockchain services users around the world.
Some may think these guys are crazy, we all know the journey is not easy but exciting enough and we having fun! WalkyBit Information App gave us the chance to have an incredible impact on people lives. This is one of the main reasons for this incredible worldwide growth.
Hundreds of new qualified Sapphires, tens of new Rubies and Emeralds. New Diamonds and leaders such as Gianvito Ricciardone (Italy) and Tarik Zia (Pakistan) and a great story to tell by the new Blue Diamond Joseph Nicolson Friedrich from Haiti looking for freedom.
We have incredible success stories to tell, and much more to be written in the next future. We are proud of our leaders, and of each promoter in the world."
Which is the key to WalkyBit Information App that is creating this success?
"Starbit created a new technology that can really help the Mission of "learning by doing" in the world of Blockchain making it simple and fun to learn and practice.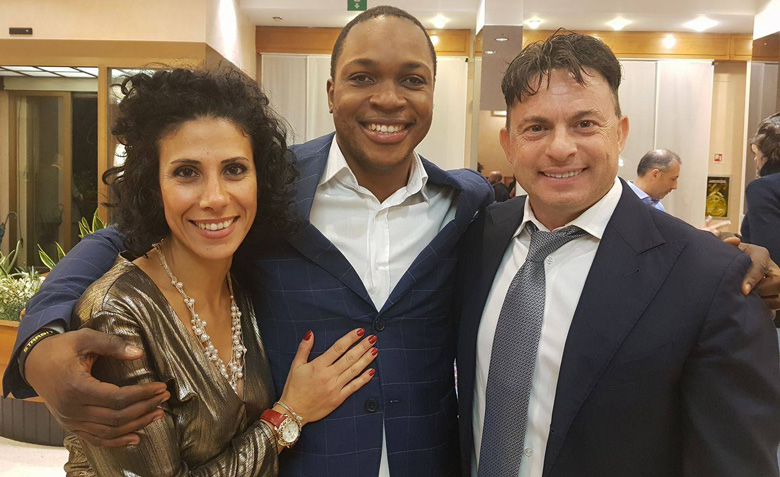 For the first time in the history of network marketing, worldwide users started receiving cryptocurrency coins in their wallet thanks to this unique Health and Wealth Information App Walkybit available for Android users (free for the first 5 days…) rewarding anyone for movements and physical activity. The App is the pratic side of a full training program developed by Starbit.
Centurion developers invented a "green similar mining formula" and left  Bounties available for people doing physical exercise, movements, and fitness. Starbit took this opportunity creating the technology, becoming the official "certifier" of "user movements".
Just having a smartphone, according to human power generated by personal movements, such as walking or jogging, users will accumulate power "shares" that every 10 minutes will be converted into CNT Future tokens, the new version of Centurion coin (CNT).
Thanks to Starbit certifying tech., more than 3 million Coins (CNT) have already been distributed on Friday, October 20 to just over 1,100 users. In the next few days, thousands of new users around the globe will receive Coins and will start practicing in this field.
About Starbit International
Under the wise direction of a group of investors and technology partners, we can rely on a team of experts in various areas ready to support the community, with over twenty years experience in financial management, administration, sales and technological innovation. A professional staff is at your service.
We are committed to selecting everything needed for a person to be informed and about blockchain technologies and various applications, making it easier, in a progressive manner, accessible to all, thus saving time and resources to anyone interested in this area.
The goal is to offer various degrees of knowledge to those who are interested in playing an acting role, without the needing to become experts, like is happening today. Starbit also offers an opportunity to those who want to transform all this into a work from home opportunity.
Starbit uses a compensation plan with 10 different earning centers, very lucrative and innovative that claims to be full compliance worldwide as there are no fees to subscribe, nothing to buy, and distributors are rewarded only from the sales of services. Customers have the opportunity to benefit from special offers, discounts, promotions, thanks to "bounties" offered by industry operators (third parts operators).