Network Marketing Company EmzaGold Aligns With Zija International
January 20, 2018
By Team Business For Home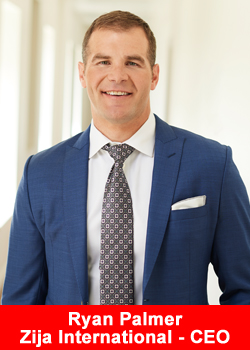 EmzaGold, LLC recently announced it will be aligning itself with direct selling legacy company, Zija International, Inc. Zijas commitment to provide natural, shareable, wellness products on a global scale will facilitate the addition of EmzaGold Representatives.
We are excited for the momentum we have seen in recent months and welcome the EmzaGold Representatives to the Zija Family,'
said Ryan Palmer, President and CEO of Zija International. The addition will absolutely help to facilitate a successful 2018.'
EmzaGold looked to Zija International as a well-established vehicle for its Representatives to achieve their business-building and health and wellness goals.
Steve Carmack, EmzaGold President and CEO, said,
We felt Zija was a value-driven company with all the necessary components in place. Zija is where we dreamed of being in 10-15 years, and this opportunity allows us to fast forward that dream.'
EmzaGold is the third company to team up with Zija International over the past year'"joining prior direct selling companies, XANGO and Qivana, on the list of effective alignments.
Leaders from both XANGO and Qivana have been impressed with Zijas corporate support, products, leadership, and geographic reach.
Observing and working with the Zija management team and its employees during the early days of the XANGO-Zija alignment solidified my belief that we were going to emerge as a stronger, more viable organization,'
said Dwayne Dyer, top industry leader, and former XANGO Member. With 30 years of experience, I can say without reservation that Zija International is the finest organization in our industry today.'
Colli Butler, another network marketing leader and former XANGO Member added her thoughts on Zija,
They grew quietly and organically expanding their story from Moringa, to the Natural Health Revolution.

They developed strong corporate and field leadership, they have proven themselves as financially strong, they wisely invested in products, people, markets, tools, and are now positioned for the kind of growth that will put Zija on the map in a big way.'
Like previous Qivana and XANGO Members, EmzaGolds Representatives will have full access to Zijas tools, markets, and extensive product line which includes nutritional supplements, essential oils, and skin care products'"all aimed at providing users with a healthier, enhanced life.
The products and culture of Zija International are focused around helping others to live the companys mantra, Life Unlimited.
The infrastructure, the products, and the compensation plan are all outstanding, but what was most impressive was how all the leaders worked together to help each other, and youll feel that right away,'
said Jerry Campisi, former Qivana Member and network marketing professional. We are all on the same page to make this world a better place through health and wellness.'
About Zija International
Zija International, a privately held and privately-funded business founded by Kenneth E. Brailsford and led by President and CEO, Ryan Palmer, develops natural health, wellness, and beauty products.
The company operates in more than 50 countries worldwide, pioneering the #NaturalHealthRevolution to help individuals achieve Life Unlimited.
Zija has seen consistent growth every year since it was founded over a decade and has received several awards, including and being named the Fastest-Growing Company in Utah' by Utah Business Magazine.
It has also been recognized on fastest-growing and top-revenue lists by Inc. Magazine, Direct Selling News and Utah Valley Magazine, and has received industry-specific MarComm, American Business (Stevies), and Davey Awards.