Avon Closes Down In Australia And New Zealand After 50 years 21,000 Reps In Shock
February 19, 2018
By Team Business For Home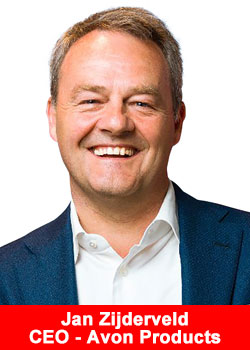 In a statement, the company confirmed Avon would close its operations in Australia and New Zealand by the end of the year, leaving the companys 220 staff and more than 21,400 representatives facing an uncertain future.
The statement read:
As part of the companys strategy to return Avon to long-term sustainable profitable growth, the focus will be on markets with the greatest potential for future growth to support its vision of becoming the worlds leading social beauty company.
In line with this, after a thorough deliberation on our performance, the direct selling conditions in the market, and potential for growth, we have considered all options for the business and it is with much sadness that we are announcing our decision to exit the Australia and New Zealand markets.'
Current and former Avon reps have bombarded the Avon Facebook page with messages of disapproval.
Avon ANZ president and managing director Sharon Plant said it was a sad day' for the companys employees and representatives.
As a management team our commitment and focus over the coming days, weeks and months is to support our people and the wider Avon community who are impacted by this decision,' she said.
I would like to thank all the employees, representatives and customers who have supported Avon in Australia and New Zealand over the years.'
In 2016 the company had annual worldwide sales of $US5.7 billion '" but the brand has struggled with plummeting sales for the past five years.
It remains the worlds fifth-largest beauty company and the second-largest direct selling enterprise, although in 2016, the company sold off its American business with all operations now outside the US.
About Avon Products Inc.
Avon is the Company that for 130 years has proudly stood for beauty, innovation, optimism and, above all, for women.
Avon products include well-recognized and beloved brands such as ANEW, Avon Color, Avon Care, Skin-So-Soft, and Advance Techniques sold through approximately 6 million active independent Avon Sales Representatives.
Learn more about Avon and its products at www.avoncompany.com.