LegalShield Membership Reaches A New Record High
February 6, 2018
By Team Business For Home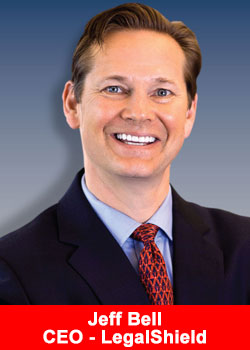 LegalShield, one of North Americas leading providers of affordable legal plans and the IDShield identity theft solution for individuals, families and small businesses, announced today that it has grown its membership base to exceed 1,751,000 members, adding over 52,000 new memberships in January 2018.
In January, LegalShield continued its pace of adding new memberships to the base and achieved a 14th straight month of record high active members.
In addition to the record high in memberships, the companys Business Solutions division continued its record setting December into January. It surpassed its projected monthly budget by more than 8,800 units with outstanding execution of annual enrollments for LegalShield and IDShield.
While 2017 results broke many records and the company reached historical highs, our dedication to excellence keeps us looking forward,'
said CEO Jeff Bell.
Our January results are proof positive that we must continue with more determination than ever to provide equal access to the liberty, opportunity, equality and justice that every human deserves. We are truly just getting started.'
About LegalShield
A pioneer in the democratization of affordable access to legal protection, LegalShield is one of North Americas leading providers of legal safeguards and protection against identity theft solutions for individuals, families and small businesses.
The 45-year-old company has more than 1,751,000 members that are covered by its legal and identity theft plans. IDShield provides identity theft protection to one million individuals. LegalShield and IDShield serve more than 141,000 businesses. Both legal and identity theft plans start for less than $25 per month.
LegalShields legal plans provide access to attorneys with an average of 22 years of experience in areas such as family matters, estate planning, financial and business issues, consumer protection, tax, real estate, benefits disputes and auto/driving issues.
Unlike other legal plans or do-it-yourself websites, LegalShield has dedicated law firms in 50 states and four provinces in Canada that members can call for help without having to worry about high hourly rates.
IDShield provides identity monitoring and restoration services and is the only identity theft protection company armed with a team of licensed private investigators on call to restore a members identity. For more information please visit www.legalshield.com