USA – Wyoming Legalises Crypto Currencies – And Network Marketing?
March 9, 2018
By Team Business For Home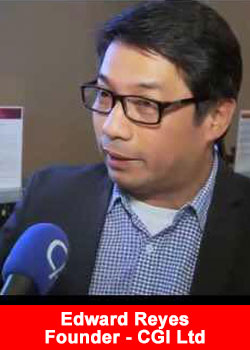 As there is a debate in the Network Marketing industry about the legal side of crypto currencies this might be an interesting development.
Disclaimer: This article should not be taken as, and is not intended to provide, investment advice. Please conduct your own thorough research before investing in any opportunity 🙂
CGI Limited is the creator of the BetChip and Coinsino, a crypto currency with a network marketing compensation plan accepted by a number of casino's. Mining takes place in Costa Rica and the casinos are licensed in that country.
Lorence Irvine is CEO, Edward Reyes and Esteban Robles are co-founders.
Coinsino is a combination of the words coin' and casino'. The company aims to change the norm in the gaming industry by allowing token holders to be the casino'. By that, Coinsinos means that token holders will receive a share of profits earned by the casino.
A number of network marketing top leaders are involved such as Jef Welch and Juha Parhiala.
The state of Wyoming in the USA is poised to become the Cryptocurrency capital of America.
According to a company representative:
"It was an honor to experience the time we had with several members of the Wyoming Legislature.
State Representative Tyler Lindholm, who along the Cryptocurrency Coalition Of Wyoming. We met with the Speaker of the house and others who were behind these bills.
I just communicated with Rep. Lindholm in which he shared:
Hb19 is signed and done. All others are awaiting the Governor's signature. We should be solid'
Positive strength in a strategic ownership global alliance with the objective to bring both opportunities and a safe space to enjoy the digital environment.
CGI Ltd., created as the company to embrace the importance of regulations and the reciprocal embrace by the State of Wyoming.
With the global distribution network and this historic timing, we congratulate the efforts of State Rep. Tyler Lindholm, along with his many other State Representatives and Senators who have championed this legislation".