Avon Lady To Stop Calling In Australia
April 26, 2018
By Team Business For Home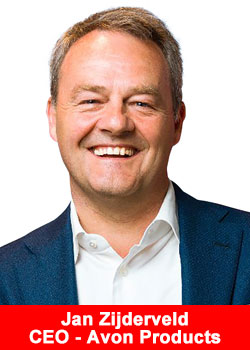 According to an article in an Australian newspaper:
An 84-year-old north Brisbane (Australia) woman is preparing to make her final Avon deliveries almost 50 years after she joined the global beauty company.
Avon, which reached Australia in 1963, announced in February that it will withdraw from Australia and New Zealand by the end of this year. For Margaret Cook of Stafford Heights and more than 21,400 Avon representatives, this means they are now handing out their final brochures.
The grandmother of four said she felt a bit deflated' when she heard the news.
 I started selling Avon at the end of June 1968 so Ill be about four weeks short of 50 years when I finish.
My cousin was the district manager and she suggested I become a rep. At the time I had three small children (from 2-7 years) and I thought I could fit that in.
 I have not missed a campaign in nearly 50 years.'
Mrs Cook said she had also made some great friends through Avon. Ive still got some customers I met on my first day and the lady who was my rep (Ruth Gibb), I am now her Avon lady.'
Mrs Gibb, of Aspley, sold Avon for a couple years from 1966. She said it was sad to see the company go and she was madly stocking up' on her favourite products. Mrs Cook said she had about 100 customers when she was younger, now she averages about 20.
Not everyone buys something every campaign. However the last couple of campaigns the customers have been coming out of the woodwork. Im not a pressure sales person. I like a chat. If customers buy thats fine, if they dont Im not upset.'
Mrs Cook said there was a wider range of products available now (including clothing and homewares) but her favourite was Skin So Soft Bath Oil. I had 20 bottles of it on order but its not available any more (as stock is not being replenished).
There have been some problems with the last three campaigns as we cant always fill the orders.' Mrs Cook said she would probably send in one more order on May 3 before finishing her Avon career at the end of that month.
When my 50 years was up (in June) I was going to re-evaluate whether to keep going, but now I dont have to make that decision.'
Mrs Cook said one of the things she would miss was having my pin money'. I always had a little Avon purse with money in it,' she said.