DynaMAXX Launches New Hemp Oil Company
April 16, 2018
By Team Business For Home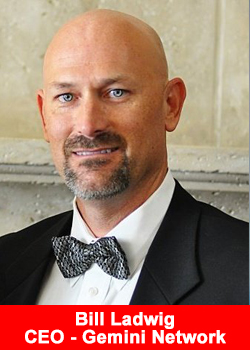 DynaMAXX International, a nutritional supplement marketing company, announced the launch of Gemini Network, LLC, a new direct sales company.
Among its 5 core products, Gemini will promote the many benefits of a broad spectrum Hemp Oil, which is considered a superfood, with a near perfect balance omega 3 to omega 6, plus iron, vitamin E, and all of the essential amino acids. Forbes projects the market will grow by more than 700% by 2020/
Of the many reasons for the creation and launch, Gemini Co-founder and CEO Bill Ladwig says:
When we set out to create Gemini, we had several goals in mind: At the top of that list was our products.
For us, they had to be based on sound science, which they are. For example; our hemp oil is 99.9% pure. It is manufactured using Nanotechnology, which breaks the more than 85 compounds found in hemp oil, down into nanoparticles, which in-turn, allow 90% or more of the products to reach the bloodstream. For the consumer, thats huge.'
Secondly, the company is promoting its Hemp Oil and other products through a network of independent distributors. Ladwig explains that Geminis products are perfect candidates for word-of-mouth marketing, because people can experience quick results and they typically talk about the benefits they experience with friends and family. We reward people for sharing and selling the products.'
Geminis launch was strongly prompted by these key factors:
The public is taking back their health, making natural health choices
Public opinion has shifted regarding Hemp and CBD
More than 20 million Americans representatives in Direct Selling
Worldwide sales was $182MM in 2016, with 107MM representatives
About Gemini Network, LLC: 
Owned and founded by Bill Ladwig and Jay Archer, Gemini has developed 5 natural products that are designed to provide key nutrients missing in many foods consumed today.
Our mission it to change lives everywhere by improving the health and livelihood of people everywhere. Gemini proudly uses direct selling as our method of distribution and compensation. For more information please visit www.begemini.com