Jeunesse Sponsored Speedskater Wins Silver And Bronze Medals In 2018 Winter Olympics
April 2, 2018
By Team Business For Home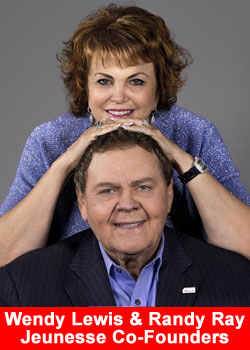 The latest sponsorship by global youth enhancement company Jeunesse proves medal-worthy. South Korean speedskater Kim Min-seok, officially sponsored by Jeunesse, surprised the speedskating world by winning the bronze medal in the Mens 1500m event in his Olympic debut in PyeongChang.
Min-seok also made Olympic history as the first Asian athlete to win a medal in this event. He also earned the silver medal in the Mens Long Track Team Pursuit.
Jeunesse Global entered into the sponsorship of Min-seok along with up-and-coming young female South Korean speedskater Kim Min-sun, as part of the companys strategy to further build global awareness of the Jeunesse brand and to introduce its youth enhancement products to additional customers in Asia, the companys No. 1 market.
Jeunesse Chief Visionary Officer Scott Lewis said,
We were thrilled to support Kim Min-sun and Kim Min-seok as they pursued their Olympic dreams in their home country of South Korea.
With their energy, dedication and enthusiasm, these talented athletes perfectly capture the Generation Young spirit, and we are honored to have them in the Jeunesse Family. We are so proud of Kim Min-seok and congratulate him for earning silver and bronze medals and for taking his place in Olympic history as the first Asian athlete to medal in the Mens 1500m event.'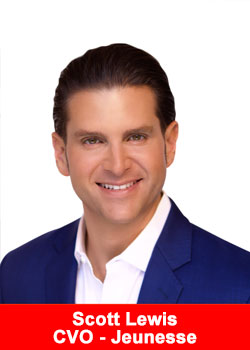 Both athletes have been enjoying the benefits of Jeunesse Youth Enhancement System products, including the companys best-selling antioxidant product Reserve,  ZEN BODI weight management system and the popular Luminesce anti-aging skin care line.
Kim Min-seok is a big fan of Reserve, which he has added to his training routine.
I am so happy to be part of the Jeunesse Family,' Min-seok said.
Ive been using Jeunesse products for some time now, with great results. I love all the products, but I have to say my favorite is Reserve. It tastes great and provides the antioxidant power thats so important in my training. I always keep Reserve and ZEN Fit in my bag to use before and after training.
To compete on the Olympic stage, I had to go into the games feeling my best, and with these products, I was able to do just that.'
Min-sun relies on Luminesce skin care to help combat the harsh conditions her skin endures during long hours of training.
I am using Luminesce products because they really work for me,' she said. The training conditions are extremely bad for the skin, but with Luminesce products, I am maintaining my skin condition exceptionally well.'
ZEN Fit is a go-to amino acid supplement both athletes have incorporated into their training programs.
Min-seok began his skating career at the age of 8 and has since achieved significant success in several events, including first-place finishes in the 1500m and Team Pursuit at the 2017 Asian Winter Games, as well as the 1500m and Mass Start in the 2016 Winter Youth Olympic Games.
In 2016, he took first place in the 1500m, 3000m, Mass Start and Team Pursuit in the ISU Junior World Cup. At just 19, Min-seok is now a two-time Olympic medalist with a bright future in the sport and continued Olympic aspirations.
Now 18, Min-sun initially started skating as a hobby at the age of 11. She has gone on to achieve notable success in her sport, including taking first in the 500m at the 2016 Winter Youth Olympic Games and setting a world record for the Junior Ladies 500m in December 2017 in Salt Lake City. With a Do your best in every moment' philosophy and outstanding skating potential, Min-sun is poised to become a major force in womens speedskating and anticipates competing in 2022 in Beijing.
 About Jeunesse
Jeunesse is a global direct selling company with a mission to positively impact the world by helping people look and feel young, while empowering them to unleash their potential. The companys exclusive skin care and nutritional products form a comprehensive Youth Enhancement System.
With multilingual customer service, back office support and a global enrollment system, Jeunesse utilizes a cutting-edge platform to share innovative products, training and support through 32 fully operational offices to markets in over 140 countries. Learn more at jeunesseglobal.com.