Kannaway Announces New Powder Protein Shake And Hemp Pet Products
April 19, 2018
By Team Business For Home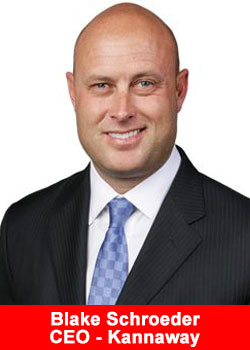 Medical Marijuana, Inc. (OTC: MJNA) announced today that its subsidiary Kannaway, LLC, the first hemp lifestyle network to offer cannabidiol (CBD) hemp botanical products, has released three new products at its Empower National Convention in Las Vegas this past weekend: Power Protein shake, Chews by Dante CBD pet treats and Dante's Eco Hemp Rope chew toy.
The Kannaway Power Protein shake is a hemp nutrient powder which promotes healthy eating choices by creating a fuller feeling that discourages snacking between meals.
Sweetened with organic pure cane sugar and natural stevia extract and flavored with cocoa powder, the Power Protein nutrient powder makes for a healthy and delicious meal replacement drink. It features a soy-free formula that includes whey protein isolate, hemp seed protein, non-GMO ingredients and a proprietary Bi-Bong herbal blend.
"We're excited to expand our customer base and offer these new hemp-based products that can help both humans and companion animals feel their best,"
said Kannaway CEO Blake Schroeder.
"Our company continues to break revenue records and we feel confident that these products will help us continue to do so."
Featuring natural bacon, cinnamon and apple flavors, Kannaway Chews by Dante artisanal baked pet treats are infused with 4 mg of CBD per chew and are crafted free of corn, wheat and soy. Chews by Dante can be given to your pet daily to help promote overall wellness and are designed to help promote cardiovascular function, support healthy joints and promote neurological health.
"Our family of companies is proud to be able to continue to innovate the hemp product market and utilize the plant's over 50,000 uses,"
said Medical Marijuana, Inc. CEO Dr. Stuart Titus.
"We hope that these products help further our mission to promote global health and wellness."
Kannaway also released a new 100 percent hemp chew toy, Dante's Eco Hemp Rope. Hemp chew toys are eco-friendly, durable and are a healthy alternative to other synthetic chew toys. The hemp used to create Dante's Eco Hemp Rope is non-GMO and grown without the use of herbicides and pesticides. Unlike synthetic materials, hemp is biodegradable, making it the smartest choice for the environment.
About Kannaway, LLC 
Kannaway, LLC, is a network sales and marketing company specializing in the sales and marketing of hemp-based botanical products.
Kannaway currently hosts weekly online sales meetings and conferences across the United States, offering unique insight and opportunity to sales professionals who are desirous of becoming successful leaders in the sale and marketing of hemp-based botanical products.
About Medical Marijuana, Inc.
We are a company of firsts®. Our mission is to be the premier cannabis and hemp industry innovators, leveraging our team of professionals to source, evaluate and purchase value-added companies and products, while allowing them to keep their integrity and entrepreneurial spirit.
We strive to create awareness within our industry, develop environmentally-friendly, economically sustainable businesses, while increasing shareholder value. For details on Medical Marijuana, Inc.'s portfolio and investment companies, visit www.medicalmarijuanainc.com.