Kannaway Unveils New Hempy's Brand
April 26, 2018
By Team Business For Home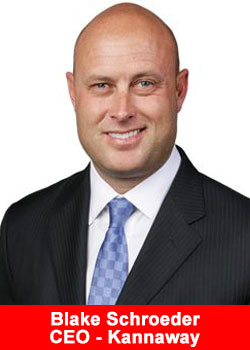 Medical Marijuana, Inc. (OTC: MJNA), announced today that subsidiary Kannaway, LLC, the first hemp lifestyle network to offer cannabidiol (CBD) hemp botanical products, has announced a new product line featuring Hempy's® brand of Responsibly Sourced Hemp Clothing and Accessories.
The new line is now available for purchase in Kannaway®'s online store.
"We are excited to be able to offer the Hempy's brand experience to Kannaway customers,"
said Kannaway® CEO Blake Schroeder. "These products are fashionable, sustainably made and durable, three qualities that make for easy, long-lasting use."
Hempy's® products are for the environmentally conscious consumer and are created by using responsibly sourced hemp and organic cotton textiles. Available Hempy's® hemp products include:
Hemp Beanies and Hats
Hemp Belts
Hemp Wallets
Hemp Shirts
Hemp Jeans
Hemp Lip Balm
Hemp Candles
"The great thing about hemp clothing is the number of advantages it has over traditional clothing fabrics. Not only does it have a soft feel but it is so durable that it tends to last for a long time," said Hempy's® owner Kenneth Smith. "Since hemp has more than 50,000 uses, we at Hempy's® are happy to continue working with the Kannaway® distribution network to educate the consumer and bring these products to a larger market."
Shop the entire line of Hempy's® hemp clothing and accessories in the Kannaway® online store.
About Hempy's®
Hempy's®, founded in 1995, is one of the oldest hemp consumer goods manufacturing companies in the United States. It has grown into one of the best known and most admired hemp brands in the country. Hempy's® is known both domestically and internationally for its quality, long lasting, well-made goods. Hempy's® currently has over 200 active wholesale accounts with eco-friendly retailers who carry their goods.
About Kannaway, LLC 
Kannaway, LLC, is a network sales and marketing company specializing in the sales and marketing of hemp-based botanical products. Kannaway currently hosts weekly online sales meetings and conferences across the United States, offering unique insight and opportunity to sales professionals who are desirous of becoming successful leaders in the sale and marketing of hemp-based botanical products.