Mannatech Holds Ribbon Cutting At New Global Headquarters
April 12, 2018
By Team Business For Home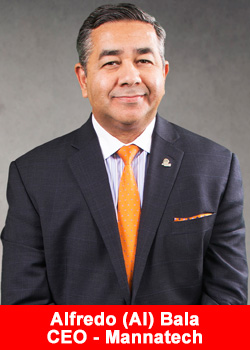 Mannatech, Incorporated (NASDAQ: MTEX), a global health and wellness company, announced the date and time for its ribbon-cutting celebration at its new corporate headquarters at 1410 Lakeside Parkway, Flower Mound, Texas at April 27, 2018 at 6:00pm Central time.
We are very excited to be moving into this new building in Flower Mound,' said Al Bala, CEO of Mannatech, Incorporated.
Our new, upgraded global headquarters will better meet our needs and will help propel our global growth.'
Among the invited attendees at the ribbon-cutting celebration are 70 of Mannatechs top independent sales associates from around the world, Mannatechs executive team and Flower Mound Mayor Tom Hayden.
The ribbon-cutting celebration will be the first official event of Mannatechs annual global convention, MannaFest, which will run from April 27 to May 1, 2018, primarily at the Gaylord Texan Resort in Grapevine, Texas.
MannaFest is always a big event, and this year, in addition to the biggest product launch in company history, its fitting that well also launch our new global headquarters,'
said Bala.
This new building is meant to honor our associates. We have an absolutely beautiful new Recognition Hall that will do just that, and were eager to share it with them. This is really something for the associates to be proud of. This is about them, and this is about increasing our ability to serve them and support them.'
We are pleased to welcome Mannatech to Flower Mound,' said Flower Mounds economic director, Andrea Roy.
Their new home will provide modern and efficient space designed to meet the needs of this leading-edge company. Mannatechs many annual events will attract a significant number of visitors from all over the world, further contributing to our local economy and elevating the towns profile.'
Mannatech has leased approximately 53,000 square feet of existing space in the Lakeside Business District. Flower Mounds economic development staff estimates Mannatechs relocation will bring in an additional $180,000 in sales tax revenue to the town.
About Mannatech
Mannatech, Incorporated, offers a profound wellness experience that makes a difference in the lives of people across the world. Through its innovative Glyconutrition products, Mannatech changes lives, providing an unprecedented level of natural wellness, freedom and purpose.
With more than 20 years of experience and operations in more than 26 markets, Mannatech is committed to changing lives. For more information, visit Mannatech.com.