Mannatech Packing 271,000 Meals For Malnourished Children
April 20, 2018
By Team Business For Home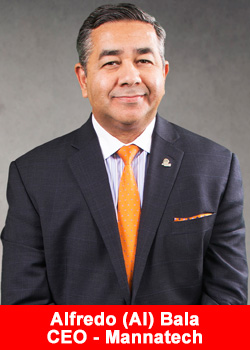 Mannatech, Incorporated (NASDAQ: MTEX), a global health and wellness company, will be preparing more than 250,000 meals for children in South Africa who are facing malnutrition.
The meal packing event will take place at Mannatechs upcoming annual convention, MannaFest, in conjunction with its partnership with Mission 5 Million (M5M) and Kids Around the Worlds OneMeal program.
In this volunteer effort, hundreds of Mannatech independent sales associates from around the world will work shoulder-to-shoulder to assemble over 271,000 protein-rich meals.
By serving for an hour or two at this fun, hands-on service event with our Mannatech team, well have a huge, positive impact on the lives of thousands of children in South Africa!' said Mannatech CEO Al Bala.
The meal assembly will include Mannatechs PhytoBlendTM product, a plant-based powder that mixes easily into a variety of foods such as soups, rice and porridge. It contains over 20 vitamins and minerals to help promote and maintain good health and vitality.
This is all possible through our partnership with Mannatech and their incredible associates and customers,' said M5Ms Executive Director, Sarah Bowen.
For every $100 spent on Mannatech products, a one-month supply of PhytoBlend powder is donated to help nourish a child in need – but this meal assembly program at MannaFest is an even bigger demonstration of love. It is wonderful, and we are grateful to Mannatech for it.'
About Mannatech
Mannatech, Incorporated, offers a profound wellness experience that makes a difference in the lives of people across the world. Through its innovative Glyconutrition products, Mannatech changes lives, providing an unprecedented level of natural wellness, freedom and purpose.
With more than 20 years of experience and operations in 26 markets, Mannatech is committed to changing lives. For more information, visit Mannatech.com.