Thermomix Fined $4.6 Million After Australian Consumers Burned By Exploding Machines
April 16, 2018
By Team Business For Home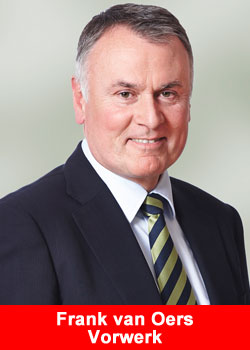 Thermomix – a Vorwerk company – has been ordered to pay a $4.6 million fine because it misled consumers about the safety of its appliances, which were recalled in Australia because a number of users were burned by hot liquids due to a faulty part.
Lawyers for Thermomix and the Australian Competition and Consumer Commission (ACCC) appeared before the Federal Court in Melbourne on Wednesday for a penalty hearing after Thermomix admitted four contraventions of consumer laws.
Under Australian Consumer Law, when a company becomes aware of its product killing or injuring someone, they have 48 hours to report it to the government. This information is then kept hidden from consumers.
Thermomix has previously admitted it knew nine women and a child were burned by its food processors before it issued a public safety recall, according to federal court documents.
The ACCC accused Thermomix of misleading users and prospective purchasers by publicly denying there had been a safety recall on the TM31 machine and saying it was absolutely safe'.
Thermomix since admitted there was a recall and also admitted to 14 late notifications of serious injuries.
Im inclined to agree that a penalty of $4.6 million is appropriate. The conduct is particularly serious,'
Justice Bernard Murphy said.
They did not cover themselves in glory '¦ they made the deliberate decision not to inform the consumers,' he added.
The Thermomix is a $2089 fancy blender that can heat and blend ingredients at the same time.
You cannot buy a Thermomix in a shop or online. The direct selling business operates like Tupperware or Avon, and the machines are sold by consultants', who work on commission, during in-home demonstrations.