VABO-N Invites Top Brand Ambassadors To Barcelona – Spain
April 23, 2018
By Team Business For Home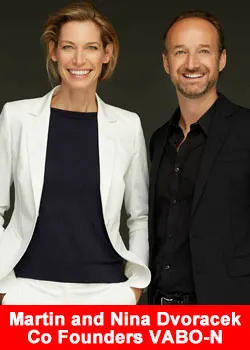 VABO-N stands for Valuable Body Nutrition' and is a network marketing company founded in Austria in 2106 by Martin and Nina Dvoracek.
The company is classified as a AA+ opportunity by Business For Home, for a start-up the highest possible classification.
In January the company reported 80% growth for 2017.
From 21stto 22ndof April 2018 the VABO-N GO FOR DIAMOND DAYS took place in Barcelona as an incentive for qualified brand ambassadors.
20 VABO-N brand ambassadors qualified for the two-day incentive, with accommodation in a luxurious 4-star hotel in the city center of Barcelona. The program included a breathtaking panoramic city tour, lunch & dinner in exclusive locations and additionally a coaching with the VABO-N CEOs Martin & Nina Dvoracek, who were once successful brand ambassadors as well.
During the coaching a new training tool has been launched '" the VABO-N WORKBOOK. A tool that includes everything brand ambassadors need to know and optimally supports them in building their businesses.
VABO-N knows how to make brand ambassadors happy: A fabulous environment, common sightseeing, exclusive dining experiences, a luxury 4-star hotel with a stunning rooftop bar and much more '" the fun factor was guaranteed.
VABO-N already announced the next GO FOR DIAMOND DAYS '" they are going to take place on the 20thand 21stof October 2018.
About VABO-N
VABO-N stands for "Valuable Body Nutrition" and is a network marketing company founded in Austria by Martin and Nina Dvoracek. In 2016 the company started with VABO-N ESSENTIALS, consisting of the following power ingredients: mangosteen, organic aloe vera, organic acerola, resveratrol, 12 vitamins and minerals.
A couple of month later FIERCE had been introduced by VABO-N, a light carbonated drink in a 250ml can, which offers all the benefits and ingredients of VABO-N ESSENTIALS and added choline, guarana caffeine, taurine and inositol for an extra plus off energy.
The company is currently shipping their innovative all-in-one body nutrition products to Germany, Austria and Switzerland, as well as Spain, Hungary, Luxembourg and the Netherlands. For more information please visit www.Vabo-N.com