AIM Global Expects 50,000+ Attendees For 12th Anniversary Convention At The Philippine Arena
May 16, 2018
By Team Business For Home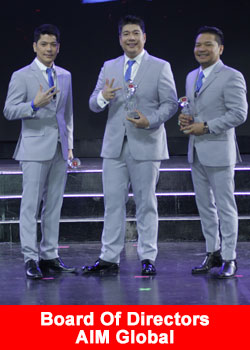 MLM giant Alliance In Motion Global, Inc. will celebrate its 12th anniversary on May 17-21, 2018.
With this years theme Champions', hundreds of thousands of top leaders, members, guests and international delegates from different parts of Asia, Africa, Europe, Middle East and the United States eagerly look forward to this auspicious event.  This colossal affair will be held at the historic Philippine Arena, the worlds biggest indoor arena on May 20, 2018.
This is the fourth time the company will be celebrating at the Philippine Arena. Back in 2015, AIM Global made history by becoming the first Philippine network marketing company to achieve two Guinness World Records – the worlds biggest human smiley and the largest number of people wearing masks.
AIM Globals 11th anniversary convention held last May 12-15, 2017 was a celebration to remember.
The first day, May 12 kicked off with a whole day of learning and  intensive training at SM MOA Arena facilitated by international guest speakers – DSM (Priyanka Kelkar), Fruitarom (Rudy Simmons) Natures Way (Dean Morris, Bryce Wylde) Weider Global Nutrition (Bill Robbs), Michael Trinidad,  Rosemarie Glenn,  Dr. Darah Chavez, company Vice Presidents Jurgen Gonzales and Arnel Limpin, and the Board of Directors/Founders – CEO/Visionary President Dr. Ed Cabantog,  Chief Marketing Officer  John Asperin and Chief Finance Officer Francis Miguel.
The following day, May 13 was devoted for meaningful charity work under ALIVE Foundation (the companys charity arm) led by Chairperson Dr. Connie Cabantog, the Board of Directors, top leaders and international delegates at the Pasig Sports Complex.  The outreach program comprised of a medical mission, bloodletting activity and distribution of goods benefitted more than 1,000 families.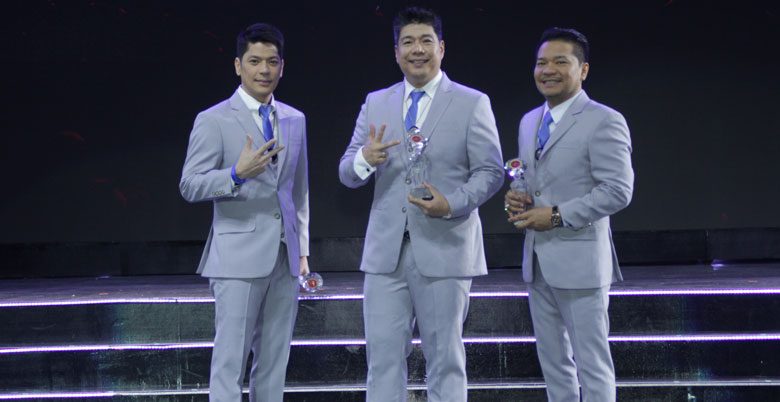 May 14 marked the grand anniversary celebration at the Philippine Arena with a mammoth crowd attendance of 50,000. Some of the main highlights honored new members of the Millionaires Club, Directors Club, Global Ambassadors, Ruby Global Ambassador and Diamond Global Ambassadors, the launch of new products, powerful messages from the Board of Directors, entertainment numbers and a grand car raffle.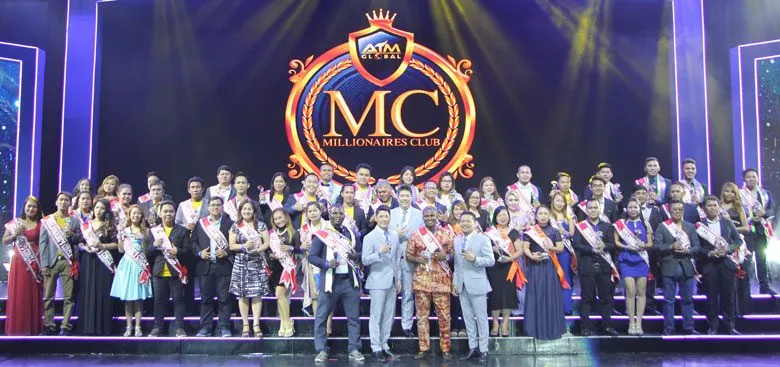 Capping the celebration was an exclusive Gala Night held on May 15 at the posh Shangri-la Hotel, Fort Bonifacio where top 500 distributors, special guests and international delegates enjoyed the night immensely.
ABOUT AIM GLOBAL
Established in 2006, Alliance In Motion Global, Inc.  (AIM GLOBAL) is the leading direct sales network marketing company in the Philippines. The company markets and distributes top of the line Nutraceutical supplements, weight loss wellness products, personal care & skincare products, premium beverages and lifestyle products.
The company is a proud member of MLMIA (Multi-Level Marketing International Association) in USA, founding member of Direct Selling Association in Pakistan (DSAP) and Direct Selling Education Institute (DSEI) of Dubai, UAE.
AIM Global has 130 business center offices in the Philippines and has global offices in 18 countries namely Hong Kong, Singapore, Taiwan, Brunei, Papua New Guinea, UAE, Kuwait, Pakistan, Hawaii, Nigeria, Ghana, Kenya, Uganda, Togo, Ivory Coast, Cameroon and Tanzania.
AIM Global is categorized as +AAA' opportunity and Top 100 solid MLM Direct Sales company by Business For Home.