JRJR Networks Acquire Longaberger And Kleeneze And Both Are Out of Business?
May 6, 2018
By Team Business For Home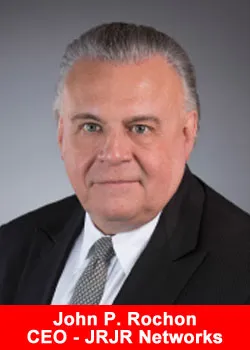 According to below facts and figures, as a distributor of below remaining companies it seems you are not backed up by a financial strong parent company.
We would be not surprised if the whole company will go down. Be carefull….
JRJR has acquired companies on their way down, with many different cultures and tried to create one company. They burned their cash with that strategy.
Momentum is what you need in Direct Sales and that is what is mssing.
JRJR Networks is a Dallas, Texas, USA based company and acquired in recent years 10 Network Marketing – Direct Selling companies:
Agel
Kleeneze (Out of Business)

Betterware (Out of Business)

Longaberger (Out of Business)

Tomboy Tools
Paperly (website is down)
Uppercase living (Out of Business)
Your Inspiration At Home (Out of Business)

Happenings
My Secret Kitchen (Out of Business)

Longaberger and Kleeneze are gone out of business in 2018, because of "Lack of Capital" leaving thousands of distributors in the dust.
JRJR Networks according to their website:
"JRJR Networks is a unique portfolio of direct-to-consumer brands, led by an experienced management team, engaged in a long-term process of acquiring brands in this sector and maximizing returns for shareholders.

We define direct-to-consumer as any business selling products or services through a fully- commissioned, independent sales force, straight to customers via relationship-based selling rather than through retail stores, supported by the power of Internet support tools such as individualized e-commerce web sites".
In April 2018 JRJR Networks announced:
JRJR Networks previously announced that the NYSE American LLC (the NYSE American') suspended trading on its exchange to commence proceedings to delist the common stock of JRjr33, Inc. (the Company') from the NYSE American, and has commenced proceedings to delist the Companys common stock.
The delisting was a result of the Companys inability to provide financial statements that have been audited.
Most disturbing is this statement:
As of September 30, 2017, the Company reported cash and cash equivalents of $700,000, marketable securities of $250,000, and accounts receivable of $4,800,000.
Not a strong financial parent 🙁