Monat Global Launches In The United Kingdom
May 8, 2018
By Team Business For Home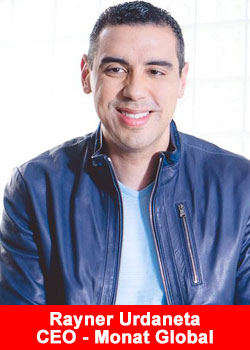 Monat Global, a multinational manufacturer and distributor of premium hair care products, expanded globally with their official launch in the United Kingdom on May 1, 2018.
In the wake of their impressive success across the United States and Canada, the direct sales company plans to offer their line of high-end, naturally-based products across Europe.
MONAT Global Europe is headquartered in Milton Keynes and led by Ros Simmons, Managing Director UK and Europe. Simmons brings a wealth of executive experience in the Direct Sales market having previously been CEO of Virgin Vie, and Managing Director Visalus UK Ltd.
I am delighted to be part of MONAT Global, and we have an amazing corporate team here in the U.K. with ambitious plans to expand entrepreneurship opportunities across Europe.
Having over 600 Market Partners attend our Official Launch at the Marriott, Grosvenor Square, London today we are well on our way in replicating the success that MONAT Global has achieved in North America.'
Since its inception as a family-owned company in 2014, MONAT has since evolved into a successful industry-leading business with over $700 million in sales throughout the last two years in North America alone.
In a bid to carve a niche in the $80 billion global hair care industry, MONAT is aiming to disrupt the European market with the success of their products and a unique business model with globally over 145,000 Market Partners and 750,000 VIP Customers and counting.
With MONAT Globals North American growth of over 700% in 2017, this is an incredible time for our company and we knew the next strategy was to expand to Europe with the launch of the United Kingdom,'
said Stuart MacMillan, President of MONAT Global. We have great plans with Ros proven leadership and know that MONAT Global Europe will be our next success story.'
All MONAT products are manufactured in-house with ingredients that are safe, naturally based, and lauded for their results and performance. MONATs ingredients are also cruelty free, having received the Leaping Bunny certification.
For more information regarding MONATs launch into the United Kingdom, please visit: https://www.monatglobal.com/uk
About MONAT Global
MONAT Global is a wholly owned subsidiary of Alcora Corp., whose holdings include LEUDINE Global, an established Direct Selling company specializing in premium beauty and wellness products throughout the US and Latin America and B&R Products, their research, development and manufacturing Laboratory subsidiary.
All three companies are headquartered in and around Miami, Florida. MONAT was founded in 2014 to enter the multi-billion dollar haircare market and provides groundbreaking opportunities through a novel Social Marketing approach to Direct Sales.
The company offers a unique and exciting business model and one of the most generous compensation plans in the U.S., Canadian and U.K. and European markets.