OMNIA Expanding – Opens Single Largest Mining Farm In The World
May 30, 2018
By Team Business For Home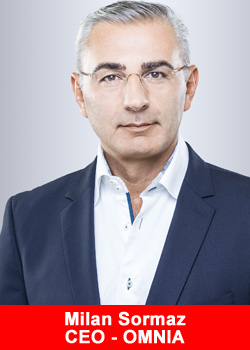 OMNIA has true belief that blockchain technology is the way of the future.
Their goal by the end of the year is to be the biggest blockchain related company in the social selling industry, with a long term strategy in place to help position them for decades to come.
OMNIA has a lot to celebrate as they recently turned on the first batch of 3,000 mining machines in their 20,000 square meter facility located in Yerevan, Armenia in what will soon become one of the single largest mining farms in the world.
OMNIA also added an additional 4,500 machines to their second farm in Sweden, which is a 2,000 square meter facility with the capacity for 40,000 mining machines.
This is the second facility in Sweden, adding to their 1,000 square meter facility already operating at full capacity.
OMNIA uses renewable energy and works closely with local authorities to acquire the best possible energy costs in order to provide an industry-leading lifetime mining contract where allowed.
They offer Independent Business Owners the ability to share these unique mining services and other blockchain related products and earn profit today, as well as a share of the future of cryptocurrency.
OMNIAs products and services come in a variety of prices starting from as little as $100 as they believe everyone, regardless of income should be able to participate in the blockchain economy.
About OMNIA
Headquartered in Cyprus, OMNIA is a leader in the blockchain industry and offers a unique strategy for anyone to effortlessly participate. Our products and services are strategically sound enough to attract those that are blockchain savvy already and simple enough for those who are new to the world of cryptocurrency to begin their journey.
Where allowed, OMNIA offers lifetime mining services for Bitcoin, Ethereum and other alternative cryptocurrencies in our mining catalog as well as a variety of other blockchain-related products and services. OMNIA is comprised of professionals who possess years of experience in this space since the inception of Bitcoin. We have a scalable infrastructure that is secure and fully optimizable, capable of being a major part of the future of blockchain.
For more information please visit www.omniatek.com