PURE Announces Outstanding Growth In Q1
May 2, 2018
By Team Business For Home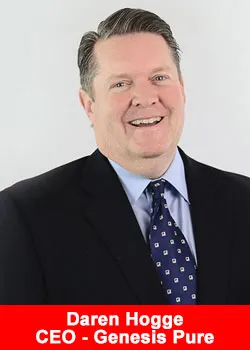 PURE: People United Reaching Everyone, a leading innovator in health and wellness products, today announced that rank advancement bonuses and Independent Business Owners' optimism in the business are at an all-time high.
"Our leaders have come together and are functioning as one cohesive team to drive our mission forward. It is truly wonderful to watch people having fun while changing lives,"
stated Daren Hogge, PURE CEO.
Perhaps the most impressive statistic for PURE in the first quarter is the more than 930 rank advancements at Bronze Director and above. This represents a 260 percent increase in the U.S. market compared to the same quarter in the prior year.
"We have definitely seen an uptick in every key performance indicator during the first quarter of 2018, which is even more impressive based on the fact that we are coming off of a banner year in 2017,"
said Greg Ezell, PURE Chief Financial Officer.
"Although many companies are seeing growth internationally, we are one of the select few seeing exponential growth in the U.S. market. This growth is being fueled by our incredible leaders who are working together to share our products and industry-leading compensation plan," said Daren Hogge.
The company has paid out an astounding $1,134,250.00 in Rank Advancement bonuses to date.
About PURE
PURE: People United Reaching Everyone is a leading innovator in health and wellness products. PURE is dedicated to delivering Whole Health with high-quality products for physical health, opportunity for financial health, relationships for personal health and social impact for philanthropic health.
PURE is a global company with offices in the U.S., Taiwan and Korea. Headquarters is in Frisco, Texas. For more information on the products or business opportunity, visit livepure.com.