Valentus Launches SlimROAST Optimum Coffee
May 23, 2018
By Team Business For Home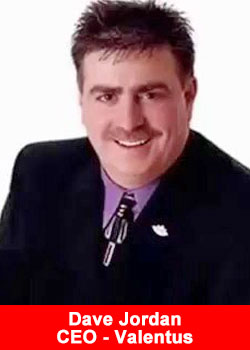 According to a Valentus press release:
Valentus is delighted to bring you an update on the exciting things happening in 2018.
First 2018 was kicked off with their very delicious Cocoa, this was followed by the Keto Creamer, then a travel tour by Dave Jordan and John Haremza that covered 6 major cities and 6 Regional events. On top of the overwhelming success of Valentus they are expanding their info structure with new IT, a new website, a new ap and now customer service by phone plus on-line.
The 2018 National Conference, Sept 13,14,15 at the beautiful Sheraton Wall Centre-Vancouver BC Canada, is expected to pack the room. This site brings a touch of nostalgia in that it is the site of the first Valentus Conference. And now Valentus expects to take the second half of 2018 by storm with the introduction of a great tasting, weight loss coffee.
The new coffee SlimROAST Optimum Coffee' has testimonies that read like a newspaper headline and even a website of its own.
It's no secret that losing weight is no easy task, which is why millions of people struggle with their weight every day. We want to make it a whole lot easier. That's why we created SlimROAST Optimum Dark Roast Coffee '¦'¦  designed to take your weight management to the next level!
Weight loss cannot be accomplished with a single nutrient.  A"stack" (or group) of several independently performing nutrients must work together. To deliver this stack to the right places in the brain, circulatory support nutrients that promote nitric oxide production and circulation (via vasodilation) are essential to optimize nutrient potential.
Formulated with natural appetite suppressants, feel good ingredients and detox components and powered by VASO6â"¢ a Nitric Oxide, Antioxidant Booster for Optimum Circulation & Oxygen delivery, SlimROAST Optimum is the perfect addition to your weight loss management program! Not only will you find managing your weight with SlimROAST Optimum will produce exciting results, but you will love the taste of this delicious Dark Roast Coffee.
By drinking SlimRoast Optimum Dark Roast coffee you are in control. Weight management is all about the control of your appetite. Your appetite is controlled by your cravings and those cravings are controlled by your mind. What if your brain had the ability to talk you out of those cravings? It doesnt matter if youve failed in your weight loss efforts in the past '" you can do it this time by Crushing Cravings'.
In a nutshell the secret of SlimRoast Optimum Dark Roast Coffee is to enjoy the great taste of great tasting coffee and to crush carvings.
About Valentus
In Latin, the word Valentus' means prevail,' defined as proving to be superior in strength, power, and influence. Recognizing that, we couldnt have picked a more fitting name for a company that strives to be the example in an industry that deserves a leader to follow.
Since day one, our focus, our passion, and our commitment have been to create a company, a product line, and an opportunity built on a foundation of integrity.
From creating significant levels of income, to building strong networks, healthy long-lasting relationships, making new friends, participating in activities you never even knew existed, having the time to do the things you love with the people you love to be with, VALENTUS can help you PREVAIL in ALL of your goals! For more information please visit www.valentus.com